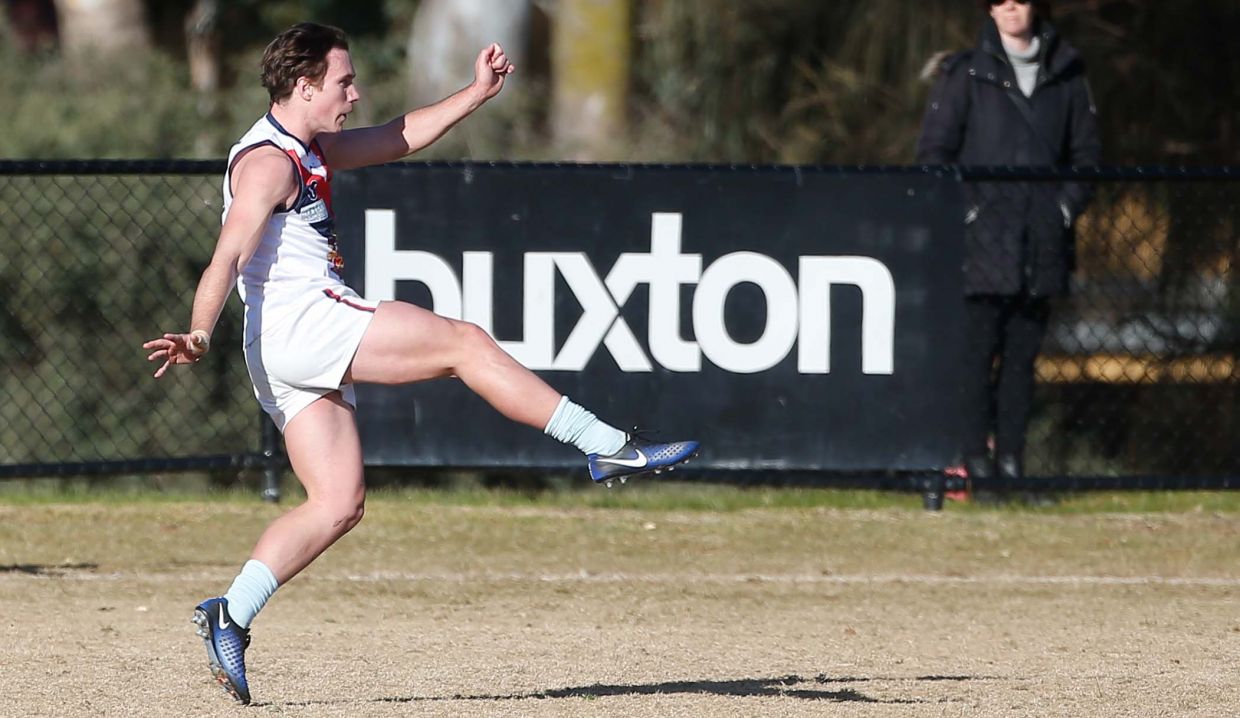 Seven best-on-ground performances in the last eight rounds of the season led Old Brighton co-captain Harry Hill to a barnstorming GT Moore Medal victory with 25 votes.
Sitting on just three votes after Round 10, Hill, 20, went on a polling rampage in the back half of the season and jumped ahead of Old Scotch's Jack Bull (18) and St Bernard's 2015 Woodrow Medallist Adam Bentick (16). Bull was also exceptional in the second half of the year with 11 votes in the last eight rounds, while Bentick was a picture of consistency as he polled nine times.
Unbelievably, Hill played just 13 games after missing five from Rounds 4 – 8 with a broken thumb. He already boasts an impressive resume as runner-up in 2016 and by taking out last year's Grill'd Rising Star Award. He debuted at Big V level with the U19's last year and received the award for the VAFA's Best Player.
Earlier in the night, Old Camberwell's Ben Hart was named the 2017 Lou Zachariah Medallist with 15 votes in the Premier C count.
Hart hit the 15-vote mark in Round 13 and nervously awaited the outcome as he did not poll for the remainder of the season as the Wellers hit a form slump.
Adding to the interest of the count was the performance from both Caulfield's Tim Nixon and George Burbury who were both ineligible due to suspension. Nixon led the votes with 19, while Burbury ended on the same number as Hart, 15.
Burbury's teammate Callum Wood (14) and Nixon's right-hand man Will Barker (13) came in second and third, while Old Ivanhoe pair Carl Groth and Mal Mitris ended the count with 12 apiece.
The count on 96.5 Inner FM kicked off with the announcement of all Holmesglen U19 medal winners:
Holmesglen U19 Premier: Hayden Bruce (Beaumaris) – 16
Holmesglen U19 Premier Reserve: Thomas Andriske (St Kevin's OB) – 17
Holmesglen U19 Section 2: Tristan Van Driel (Collegians) – 17
Holmesglen U19 Section 3: Dae Szydlik (Ormond) – 23
Holmesglen U19 Section 4: Jesse Maxfield (Old McKinnon/Glen Eira) – 26
Holmesglen U19 Section 5: Connor Shaw (SBMT) – 24