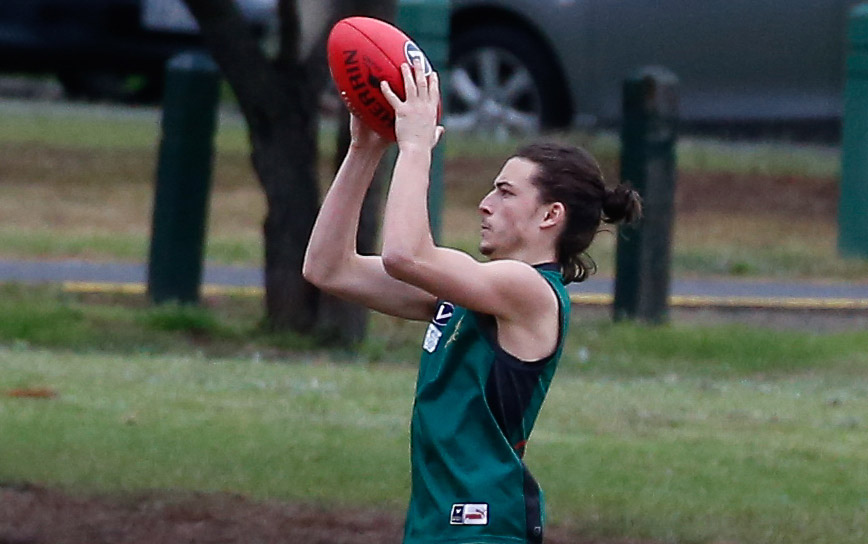 Division 1
PEGS will meet St Mary's Salesian in next week's Division 1 Grand Final after they defeated Ormond by 27 points in today's preliminary at Waverley Oval. Leading by 12 points at half time, the Bombers piled on seven goals to four in the second half, securing their second consecutive elimination final win while consigning the Monders to a straight sets exit. Adrian Romanyk backed up his nine goals against Oakleigh last week with a bag of five for the Bombers while Robert Baddeley dominated the ruck contest and was named best afield. Ethan Hanley and Henry Simon fought bravely for the Monders as they look to regroup ahead of 2018. The Bombers have held the wood over the Saints this year with two wins from their two encounters.
Division 2
West Brunswick worked their way into the Division 2 Grand Final and up into Division 1 for the 2018 season after they defeated Old Paradians by 27 points at Waverley Oval. Trailing by 14 points at three quarter time, the Westies exploded in the fourth with six unanswered goals. Craig Mitchell starred for the Westies and was named best afield, while Dylan Muscat kicked four goals in just his fifth game at senior level this year. Michael Boundy was outstanding for the Raiders with four goals alongside a standout performance from skipper Chris Kandilakis. The Westies will now face the heavily-favoured Prahran Assumption in next week's grand final.
Division 3
Power House bounced back from their second semi-final loss to UHS-VU in emphatic fashion, defeating Westbourne Grammarians by 42 points at Garvey Oval and securing a position in both the grand final and Division 2 for next year. House hearts were in overdrive midway through the match as they trailed the Warriors by 19 points at the main break. However, eight goals to one in the third term proved the difference as the House finished out the game far stronger than their opponents. No results had been entered at time of publication for either side. The House will now meet UHS-VU in next week's decider with the Vultures leading the head-to-head battle 2-1 this year.
Division 4
Mannigham Cobras' exceptional run in the second half of the year continued as they solidified a grand final spot with an eight-point win over North Brunswick. The Cobras made it nine wins on the trot as they kicked out to a two-goal lead at the first break and maintained the slender margin for the remainder of the match. Kane Maghamez starred in front of goal with five majors for the Cobras, while Ashley Rae led from the front for the Bulls. The loss makes it two in a row for the Bulls as they bow out in straight sets, while the Cobras face off with Aquinas in next week's decider.