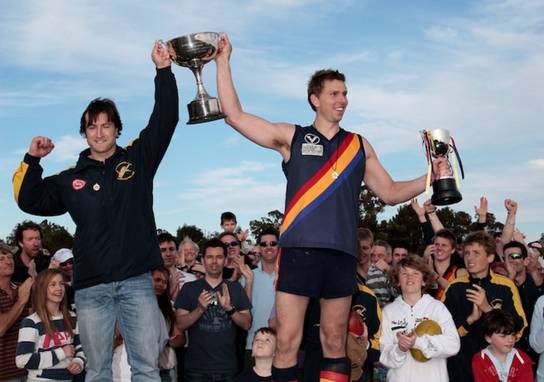 VAFA favourite and Western Bulldogs AFLW senior coach, Paul Groves, credited Luke Beveridge's ability to communicate with his chargers as a key component of St Bedes/Mentone Tigers' ground-breaking premiership trilogy from 2006-08.
Appearing on SEN Mornings earlier today, Groves said the club was fortunate the 2016 AFL premiership coach wanted to start his coaching journey with the Tigers, taking them from Premier C to Premier champions in three consecutive years.
"(In '06) he was playing coach that year so it was an excellent experience to learn off him," Groves said.
"I think his communication skills have been highly recognised now at AFL level but a lot of what he did in '06 still happens at AFL level.
"We loved him as a playing group and the boys love him as a playing group as well now at AFL level."
The Bulldogs have struggled in their first four games of AFL Women's, winning just one of their first four.
Groves said it's been a tough start to the season for his side but the women's game is in a great place thanks to the success of AFLW.
"It's just disappointing for our girls not getting the reward (on the scoreboard) for the effort that they are putting in at the moment but we're certainly there abouts in most of the games," he said.
"I think footy is now becoming more normal for a young female. The 6-year-old, the 8-year-old now can run around their junior football club with the clothes on, the match reports on a Sunday night and not be looked at by the boys going 'oh that's a bit different, it's normal'.
The fifth-placed Bulldogs face off with Carlton at Ikon Park this Saturday from 11.35am.