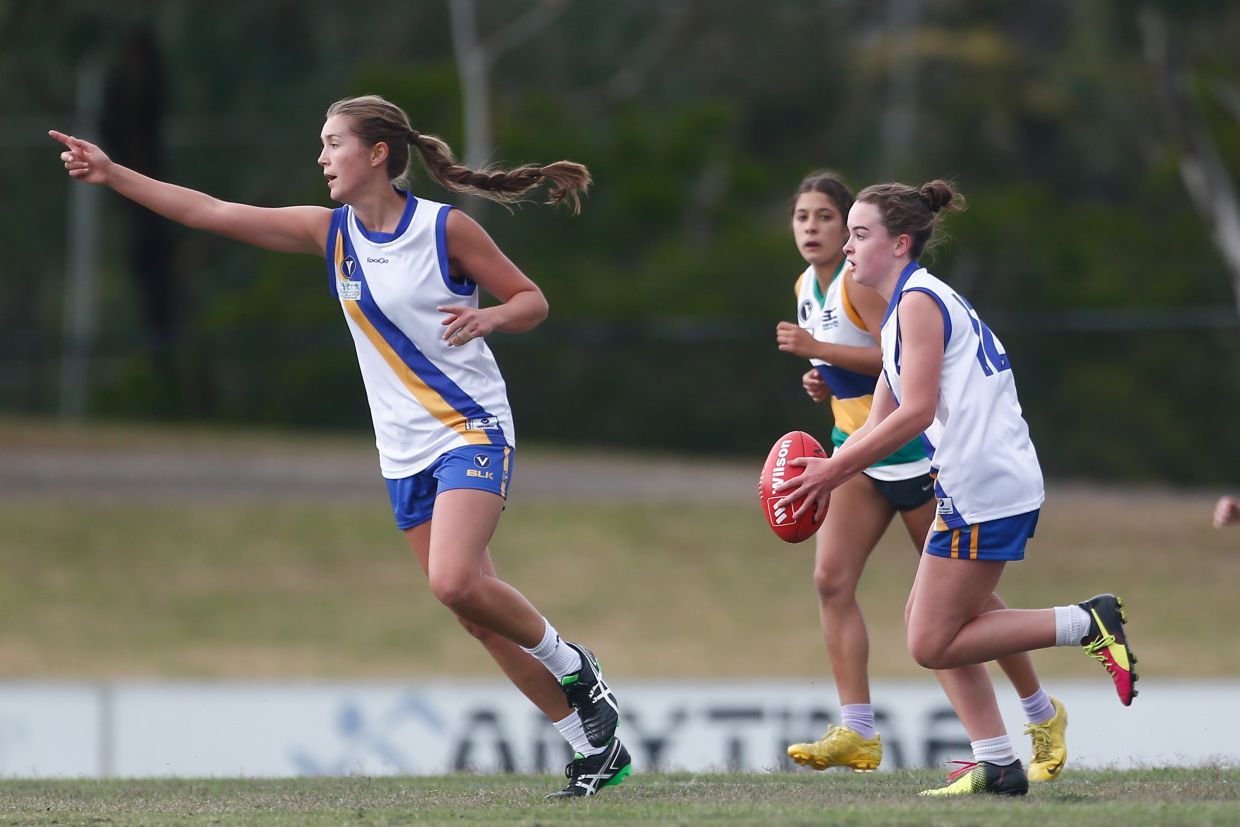 Nicole Erasmus
Wilson Women's Premier:
SKOB SAINTS v. AJAX
SKOB Saints kicked off Wilson Women's Premier with a big win against Ajax FC. The 63-point victors were on relatively even terms with their opposition until the third quarter when they kicked away. A final score of 70-7 reflected the stellar performance of a six-goal haul between Saints Anna Townshend and Georgie Lupson.
BRUNSWICK RENEGADES v. FITZROY-ACU
Fitzroy-ACU left Brunswick Renegades scoreless until the fourth term as they walked away from Gillon Oval with a 54-6 win. The Roy Girls had several scoring opportunities, many of which they capitalised on, allowing them to take home the four points. Hillary Grubb was the main destroyer in front of goal with three. Fitzroy will next face SKOB Saints while the Renegades take on Ajax in Round 2.
Women's Grading Group 1:
BRUNSWICK RENEGADES v. FITZROY-ACU
Fitzroy-ACU (2) and Brunswick Renagades (2) recorded an astounding scoreline in their first VAFA match of the year, with the Roy girls defeating the Renegades by one point, 3-2, at Gillon Oval. Georgina Steggall fought valiantly for the Roys while Morgyn Mccarthy Harding stood tall for the Renegades. Both sides will be hoping to kick their first goals for the year next weekend.
Women's Grading Group 2:
MELBOURNE UNIVERSITY (2) VS YARRA OLD GRAMMARIANS
Yarra Old Grammarians sent a warning to the rest of the competition with a stunning five-goal victory over Melbourne University (2). Leading by just seven points at three quarter time, the Bushrangers exploded with four unanswered goals in the final term. Madison Herft was dynamite with five majors to her name, while Madeleine Spaulding starred in a best-on-ground performance.
Women's Grading Group 5:
MAZENOD OC v. MONASH BLUES
Monash Blues recorded their first VAFA win in convincing fashion defeating Mazenod by 52 points. With 10 scoring shots to nil in the first term, the Blues never gave an inch as they piled on 7.11 to a solitary behind. Molly McFarlane was electric up forward with two goals for the Blues while Claudia Maguire was named best for the Nodders.
Women's Grading Group 6:
BEAUMARIS V ST MARY'S SALESIAN
A three-goal haul from Paraskevi Andriani Dimu helped Beaumaris to their first win of the year, defeating St Mary's Salesian by 31 points at Banksia Reserve. Four straight goals in the third term solidified the victory, with Matilda McConnell and Katrina Bateman joining Dimu as the best Sharks on the ground. Inaccurate kicking costs the Saints a higher score but Rachel Gill was able to convert their only goal for the game.
ST BEDES/MENTONE TIGERS V OLD MENTONIANS
Despite kicking 1.12 for the match, St Bedes/Mentone Tigers proved too strong for Old Mentonians at Brindisi St Oval. Jaymie Summers kicked her first goal in the first quarter for the Tigers, while Lotus Jeffs scored for the Panthers.