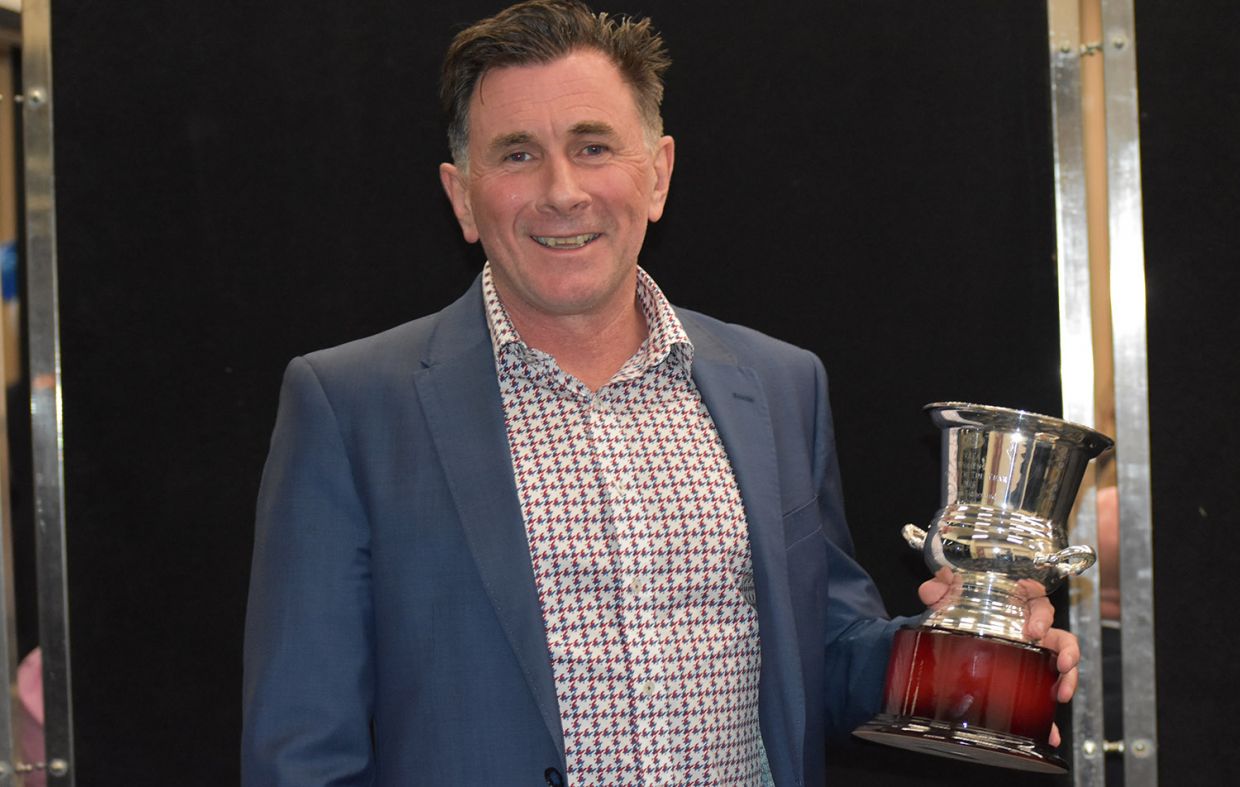 Nick Bourke capped off a successful season at the helm of Old Geelong by taking out the 2018 Premier Coach of the Year Award at last night's VAFA Awards Dinner.
Bourke, who has coached both the seniors and reserves for the past two years, led OGs to Premier B for the first time since 1958 when they made a grand final appearance against Fitzroy earlier this year.
Damian Sutherland (pictured) was named the Women's Coach of the Year after St Mary's Salesian claimed the Premier B Blue flag against West Brunswick. The Saints were one of just two sides (alongside Hawthorn AFC) to win back-to-back flags in the first two years of the VAFA Wilson women's competition.
After winning consecutive flags and earning promotion to Division 1 for the first time in 40 years, UHS-VU senior coach Brendan Payne was awarded the Divisions Coach of the Year. Payne commenced his coaching tenure with the Vultures in 2016 where they finished fourth before going on a two-flag winning streak over the past two years. They lost just one game in 2018 and defeated Old Paradians by 55 points in the decider.
Earlier in the night, Craig Glennie was named the U19 Coach of the Year after leading Aquinas to the Holmesglen U19 Section 5 premiership.
Glennie single-handedly restarted the U19 program at the Bloods in 2016 after it had lay dormant at the club since 2010. 15 of his players over the past two seasons have played senior football at Aquinas.
Prahran Assumption Head Trainer Rachael Wiseman was named the Club Warehouse Trainer of the Year, while Marcellin received the Winning Edge Club Championship Award with 171 points.
Award Winners:
Premier Sections Coach of the Year: Nick Bourke (Old Geelong)
Women's Coach of the Year: Damian Sutherland (St Mary's Salesian)
Divisions Coach of the Year: Brendan Payne (UHS-VU)
U19 Coach of the Year: Craig Glennie (Aquinas)
Club Warehouse Trainer of the Year: Rachael Wiseman (Prahran Assumption)
Winning Edge Club Championship: Marcellin