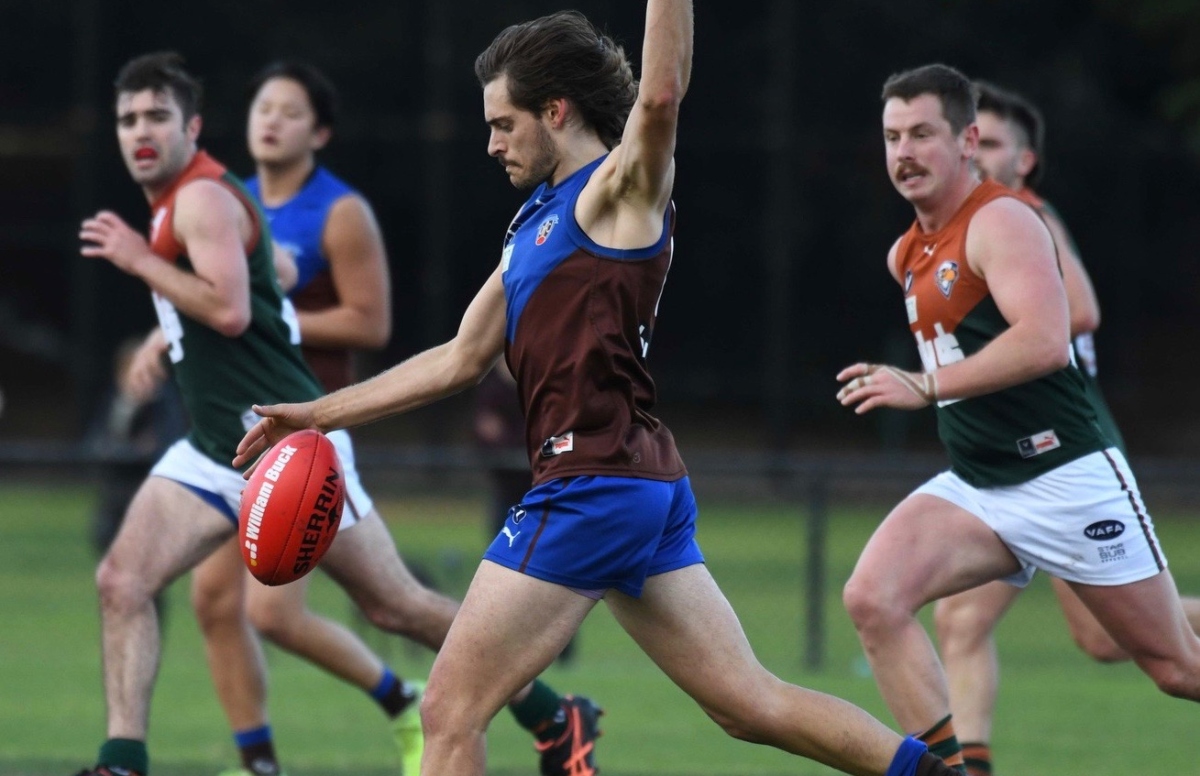 1932, the birth year of the Ormond Amateur Football Club and the University High School Old Boys (now USH-VU). 
Two proud clubs who these days are in the same section (Premier C) and competing against one another for the first time since 1968.
Round 8 of this season was the first time both sides had met under the Vultures alignment of UHS-VU. And, while Ormond walked away winners over the weekend by 36 points it was a game that brought back a hint of nostalgia between the sides. 
The first official match between Ormond and UHS took place on June 25, 1932 – Round 9, in what is now known as Division 1. Ormond came away with the points. 
UHS first tasted success against the Monders on June 17, 1933. And then again in the return bout overshadowing a dominant season from Ormond that saw them come away with the club's inaugural Premiership in that season. 
The clubs traded blows across the next three and a half decades with the final meeting (before the weekend) taking place in B-Section on July 20, 1968 (Round 13). Despite the Monders going onto win the Premiership in 1968, UHS have held bragging rights over them for 44 years. 
That all came to a halt on the weekend as hostilities resumed on the field and Ormond took control. Having farewelled Matt Suckling last weekend from the club, they welcomed UHS-VU to E.E Gunn Reserve ready for a contest.
Two goals to one in the opening term represented a success for the University boys, but that sadly was as good as it got. 
Ormond registered six of the eight second quarter majors as the machine cranked into gear, and another five against only one reply in the third term had appeared to end the match as a contest. UHS-VU had other ideas, kicking four in quick succession in the final stanza, but Ormond finished with two late majors to complete a solid 36-point victory. 
Blake Picone and Sam Mason kicked three each for the Monders, with Harrison Burt their best.  James McGee was best for the Uni with four goals, with the consistent Todd Cracknell also serviceable on the day. 
The result from the weekend gives Ormond the bragging rights in the head-to-head battle 10-9. In the reserves section the Monders are in total control between April 25, 1964 through to 1968 that saw them go unblemished, 9 wins from 9 games. On Saturday, they made it 10 out of 10 with a comfortable 103 point victory. 
While there are many rivalries similar to this across the VAFA, we've sent our club historians racing for the record books to search for whether a larger gap between games has been found.
** If you know of any long-time rivalries or gaps between games, please reach out to VAFA Media: [email protected]