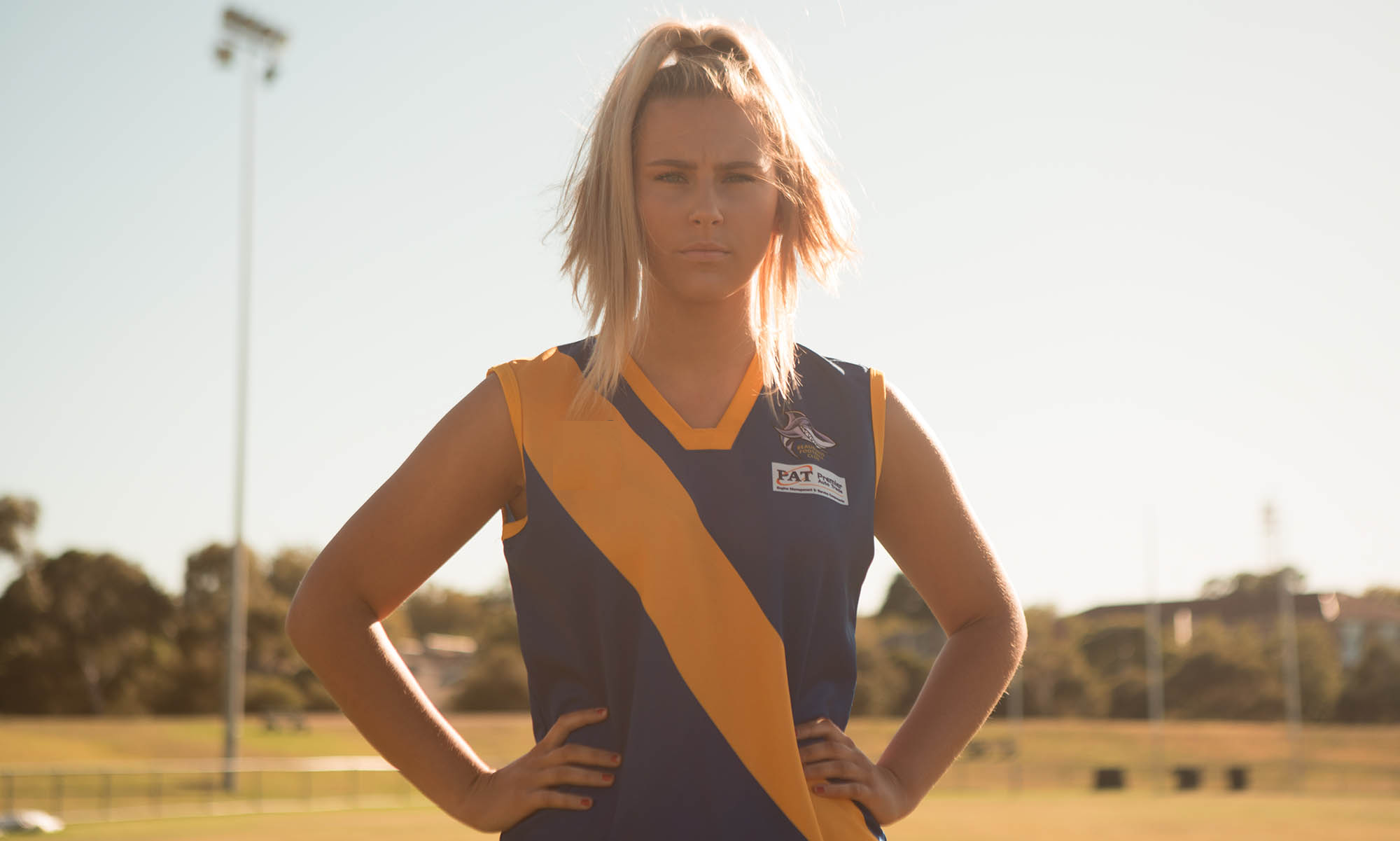 Nick Armistead – @NickArmistead
After making seven super early predictions from the seven senior men's sections last week, it's time to focus our attention on possible outcomes throughout Season 2 of VAFA Wilson Women's. From individual accolades to guernsey designs, here are seven super early predictions for our women's competition.
Rhiannon goes back-to-back
Rhiannon Green was one of just three players to claim the triple crown in 2017: premiership medallion, BOG medallion in the grand final and the Development Division 2 best & fairest. And, there is little doubt we can look forward to seeing her take her game to another level in 2018. The Old Camberwell star boasts deadly acceleration through congestion, unrivalled core strength and an innate ability to find the goals in clutch moments (See 2017 Play of the Year). Her 25 votes last season came from five best-on-ground performances with 19 coming in the last eight rounds. In just the second season of VAFA Wilson Women's, and despite playing alongside a host of guns who will share votes, Rhiannon is primed to become the first player to win consecutive competition BnF's.
Stars shine in Lightning Premiership
If there's one thing last year taught us, it's that success at the pre-season lightning premiership weekend can act as a pre-cursor to future prosperity. Just ask Marcellin. As such, the newly-formed Old Scotch Stars will be keen to kick-start their VAFA Women's campaign on the right note in their debut year. And what better way than an undefeated campaign in March's lightning premiership? Scotch joined forces with MLC to form their inaugural women's side and a large majority of their players have experience via the school system. The man who founded and developed the football program at MLC, Ryan Duke, will coach the Stars and his list of achievements is undeniable, having claimed the GSV premiership six times and the Herald Sun Shield twice. Whether they play Day 1 or 2, the Stars will run out comfortable lightning premiership winners.
Reserves Football
The boom that was women's football swept competitions across the country last year, none-more-so than our Association. If 40 teams in Year 1 weren't enough, we're looking at adding another 20+ this season as clubs either debut their inaugural women's team or existing teams double up with a second side. Did somebody say a reserves competition? I mean, it's possible.
Sharks Attack
Beaumaris gave Development Division 1 a real shake in 2017 until they fell away late in the preliminary final against St Mary's Salesian. What they proved in that game was their ability to lock the ball inside their forward 50 was outstanding despite the fact they were unable to convert as many scoring opportunities as they would have liked. However, as one of the first teams back into pre-season training for 2018, the Sharks look sharp and hungry with the addition of more talent to their list. The Sharks will increase their four 48pt+ games from 2017 throughout this coming season and they'll average the highest score of all teams in the women's competition.
Premier BnF Thriller
The VAFA Women's Awards Night was a success of the highest order as 250 enthusiastic women celebrated the culmination of an outstanding inaugural season. But let's be honest, the vote count was over after Round 10. Fitzroy-ACU and Big V ruck, Tash Ross-Harris, was so dominant, she had polled 23 votes after 10 weeks of football including seven BOGs. Say what? She missed a couple of games on the run home but still managed to poll another four, finishing the count nine votes clear of her nearest rival. It was a one-woman show, it was fantastic, and we loved it. However, as announced during her acceptance speech, Tash won't be playing this season as she travels Argentina, thus opening the door for a much closer count in 2018. Expect a last round, last game type scenario with a small Saint standing on top of the podium at the end of the night.
MCCFC takes the honours of coolest guernsey
As announced in October last year, one of the world's biggest and most respected sporting clubs, the Melbourne Cricket Club, will enter a team in the VAFA Wilson Women's competition this coming season. Unlike their fellow clubmates at Melbourne FC, the girls won't be donning the traditional red V-neck on a navy blue background because that design already belongs to Old Brighton in the VAFA, but the alternative is set to rival any strip in our competition.
Rathmines remains a fortress
The reigning Development Division 4 premiers were outstanding en route to grand final success in 2017 and one of many reasons for their dominance was the Hawks' Nest, Rathmines Road Reserve. Their success rate at home was an undefeated 6/6 and their average winning margin of 32 points was actually higher than any of the six scores kicked against them in those matches. It may be one of the smallest grounds in the VAFA, but the Hawks play it better than any other team and will once again not lose a game at home this season.