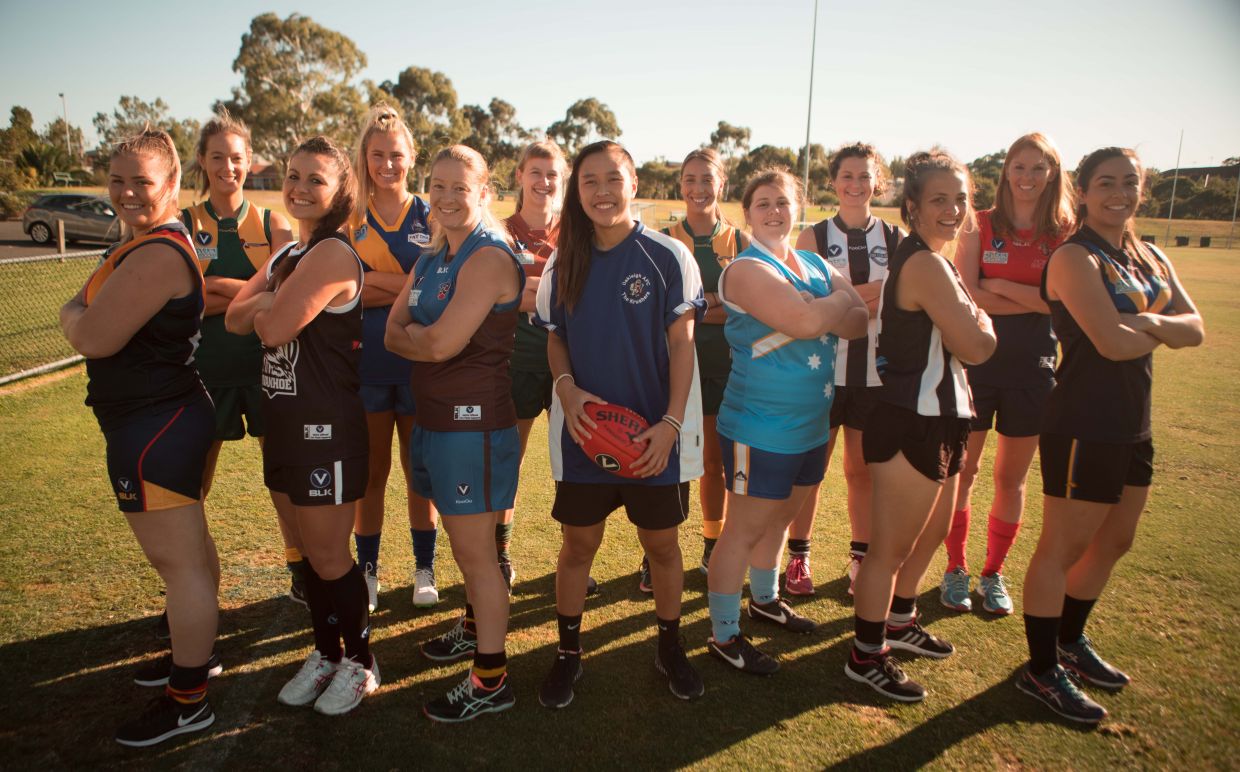 More than 85 players represented their clubs at the 2017 VAFA Media Days on Wednesday and Thursday last week at Sportscover Arena.
Photography, interviews, promotional filming and musically-based items were the order across the two days, with players participating in groups based on sections (men) and regions (women) in two-hour timeslots.
All 10 clubs were represented in William Buck Premier and Premier B, while Division 1 had nine. 30 of the women's teams had players donning their club colours while two umpires offered their services during one of the sessions.
Media and Communications Coordinator Nick Armistead praised the players' enthusiasm and for buying in to what VAFA Media is setting out to achieve in 2017.
"The attendance across the two days exceeded all expectations with clubs becoming increasingly more aware of the benefits the days offer," he said.
"One of the main items this year will be musical battles between sections and, while some of the men were a bit apprehensive when they first found out, everyone bought in and impressed with both their dancing and singing."
The Media Days act as fantastic promotional tools for both the VAFA and participating clubs with the extensive content collected dispersed across all forms of media this year.