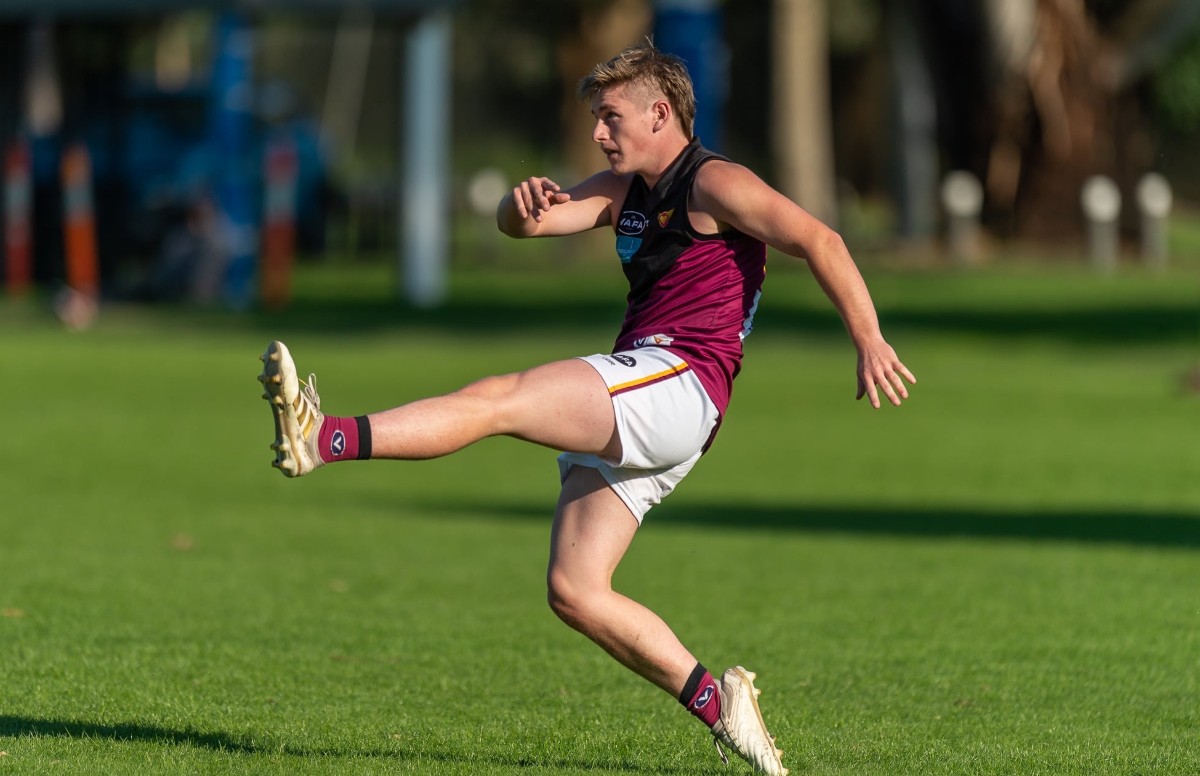 Eliza Wright
Round 9 is over and We're Halfway There. This week, Fitzroy pulled out all the stops to defeat De La Salle. Old Haileybury triumphed over AJAX as did Beaumaris over St Bedes Mentone. Lastly, Williamstown conceded a 92-point loss to Uni Blacks as they remain undefeated on top of the table, begging the question if anyone can beat the Blackers, or is that Livin' On A Prayer?
Opening with an inspiring smoking ceremony from Uncle Bill Nicholson Jr, Brunswick Street Oval was set for Fitzroy to take on De La Salle. The first half favoured De La as Seb Filipovic continued to bring the heat alongside Adrian Indovino securing three goals. Exceptional backline pressure from Thomas Deane-Johns and Steven Karvellas kept Fitzroy to a mere 1 goal 6 heading into halftime. Fitzroy weren't going to concede the four points that easily. The Roys fought back in the third quarter and headed into the final term with a 2-point lead. Ted Clayton and Donovan Toohey played pivotal roles in wrestling the game onto the Roys' terms, as did hard-working forward Jules Turner with his 3 crucial goals. As Fitzroy's famous song suggests… fight for victory they did with a final score of 6.9-45 to 5.8-38. Fitzroy will enjoy a two-week break as they look to the bye in round 10 while De La head to The Carey Sports Complex to face off against the Panthers.
AJAX were off to a flying start down at Gary Smorgon Oval, taking advantage of the off-guard Bloods. Old Haileybury quickly recalibrated to diminish the Jacker's 17-point lead, heading into the halftime break in front by 3. From there, the game was Old Haileybury's to lose as they extended their lead to 26-points. Jack Munro worked hard to lift the forward line with help from Lachlan Treverton and Lachlan Riley around the ground. For the Jackers, Charles Hamilton's repeated efforts in the middle alongside Matt Lincoln's determination for the ball showed no signs of wavering despite the final 35-point margin. Old Haileybury will look for redemption against The Sharks in round 10, hoping their home ground advantage will result in a better outcome. Meanwhile, AJAX will be keen to secure two from two against CY. 
In front of a home crowd at Banksia Reserve, Beaumaris were awarded a convincing 79-point win over St Bedes Mentone. The Sharks were up and about from the first siren to the last, heading into the second quarter with a 17-point lead. This margin grew each term thanks to Callum Heath and Robert Cathcart's precision in front of goal, scoring 4 and 5 each. Thomas Tyquin and Lachlan Willey put up a great fight for the Tigers. Meanwhile, Brayden O'Toole continued to lead by example and was not only named amongst the best for the Tigers but also lead the goal kicking for his side with 3. After the Queen's Birthday break, 2nd play 3rd as Beaumaris and Old Haileybury go head-to-head while St Bedes Mentone face the Uni Blacks as they continue their reign. 
Uni Blacks remain bulletproof after their 92-point victory over Williamstown. The well-orchestrated Blackers knew how to make the most of Melbourne University Oval with Austin Steere and James Carpenter doing what they do best in front of goal. For CY, Akin-Ilker Dinler's persistent efforts coupled with Declan Edwards forward 50 pressure saw Williamstown lift in the second half. After the break, the Blackers are off to Brindisi Oval to face the Tigers while Williamstown head home to battle AJAX.