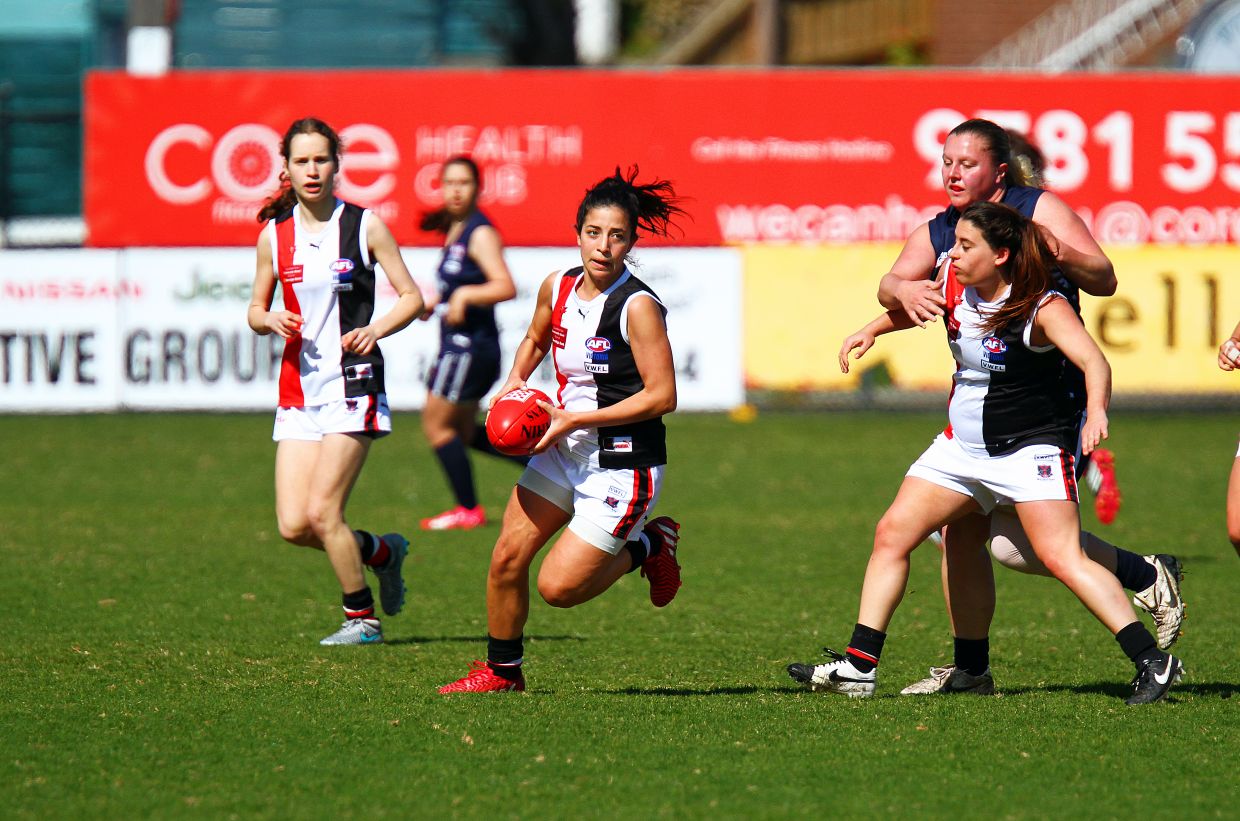 AFL Victoria announce end of VWFL as community leagues launch own competitions
Posted on -
Latest News
,
Featured
AFL Victoria has announced the Victorian Women's Football League (VWFL) will cease to exist in 2017 as community leagues and associations establish and administer their own competitions.
In a statement released on the AFL Victoria website this afternoon, it said "the community league competitions will replace the current (VWFL) competition, providing a more localised structure for clubs into the future".
As such, the VAFA is ecstatic at the possibility of welcoming established women's teams such as St Kevin's, Ajax, Brunswick and Fitzroy to our inaugural competition next year.
Since the official announcement of a women's competition in August, the response has been unprecedented as Clubs embrace the idea of establishing their own teams. The VAFA anticipates as many as 30 teams across a number of sections in 2017, making it the largest women's football competition in Victoria.
Any Clubs looking for further information on the VAFA Women's competition, please contact Women's Football Club Development Officer, Shona MacInnes, at [email protected]
Read AFL Victoria's full release below:
Victoria's female football pathway will have a new look in 2017 with a host of new women's competitions to be established in local leagues across the state. 
The community league competitions will replace the current Victoria Women's Football League (VWFL) competition, providing a more localised structure for clubs into the future.
The VWFL's 47 clubs and 60 teams will be integrated into neighbouring community league structures, with a further 80 clubs registering an interest to join their local women's competition in 2017.  
AFL Victoria CEO Steven Reaper said that the extraordinary growth in women's football across all levels in the state has allowed community leagues to launch their own female competitions. 
"Since 2015 we have experienced a growth of 100 new female teams each season which is an indication of the sheer enormity behind Australia's fastest growing sport," he said.  
"It's fantastic to see both regional and metropolitan community leagues embrace women's football with many already establishing Youth Girls divisions in their region.
"Localised resources will now also help further develop the game in each region which will add further support and focus to women's football."
After consultation with community leagues, clubs have embraced the new competition structure with 10 leagues to manage women's football competitions in 2017, including all six metropolitan community leagues.
"When AFL Victoria took over the management and governance of the VWFL, it was always intended that when the competition had outgrown the resources needed to properly manage all divisions from head office, clubs would transition back into community leagues, not dissimilar to the evolution of the Youth Girls competitions from AFL Victoria to local level," Reaper said. 
"We are delighted with the positive response from community leagues, with some local clubs already looking to have senior men's and women's teams in the one competition. 
"This new structure will provide a number of benefits to clubs, including better access to umpires and localised resources which will also help with fixturing and ground allocation."
Established in 1981, the VWFL has played an important role in the female talent pathway both on and off the field and has been the starting point for many players, coaches and administrators for more than 35 years.