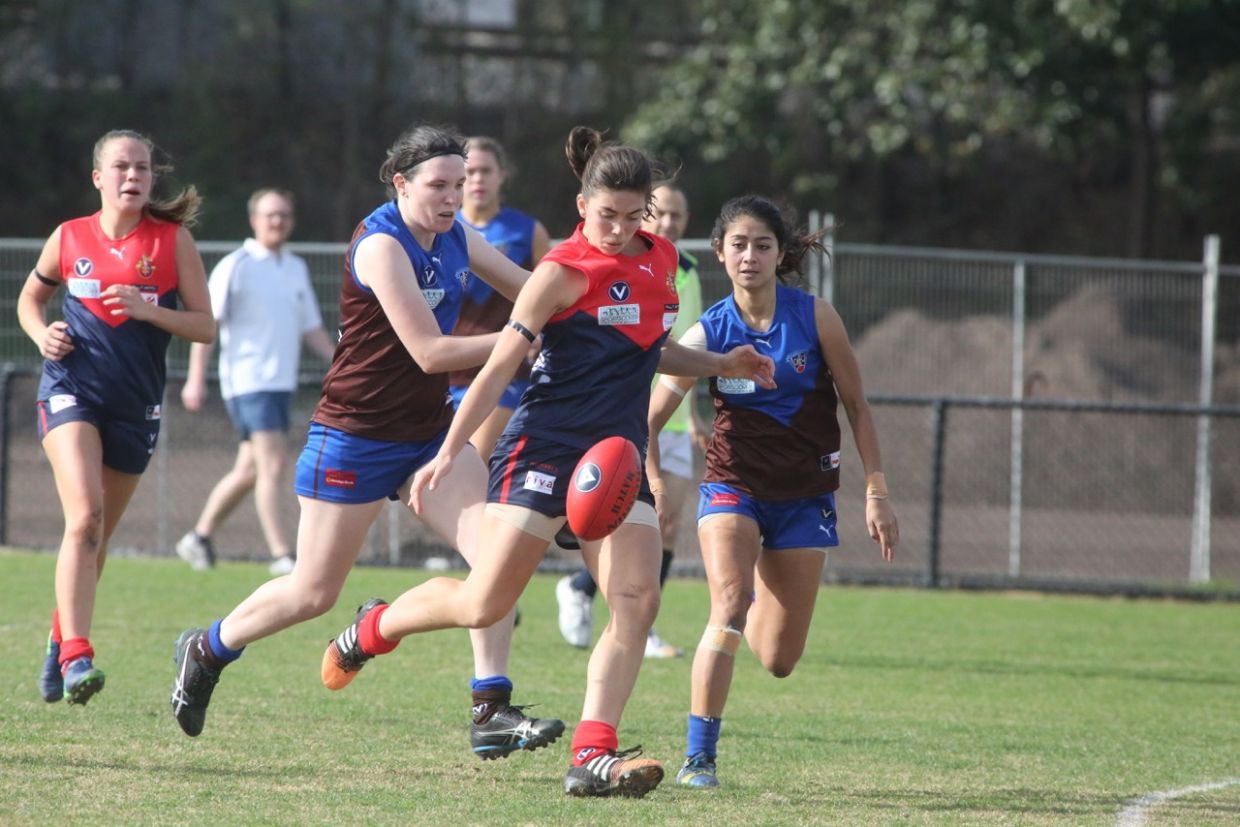 Congratulations to Old Brighton midfielder, India Tait, who has been named the Anytime Fitness Rising Star nominee after leading the way with two goals in her side's Development Division 1 victory over Ormond.
What the Club said: 
"India played for her school team in the GSV competition in Year 11 and 12 before making the move to Old Brighton in 2017. The school team was keen to continue playing as they not only loved the game but enjoyed playing alongside friends. When they heard their local club, Old Brighton, were putting together a female footy team they couldn't resist and India signed up.
India is a very courageous midfielder who always puts the team first. She is a multi-talented sportswoman who also is an excellent soccer player for Bayside United. Her all 'round ball skills make her a formidable opponent.
Indi is very popular, outgoing, and loves the social activities that come with playing sports. Indi's brother also plays for the club and was named Old Brighton's best on Saturday in only his fifth game in the seniors. A big day for the Tait family!"
Old Brighton Grammarians FC