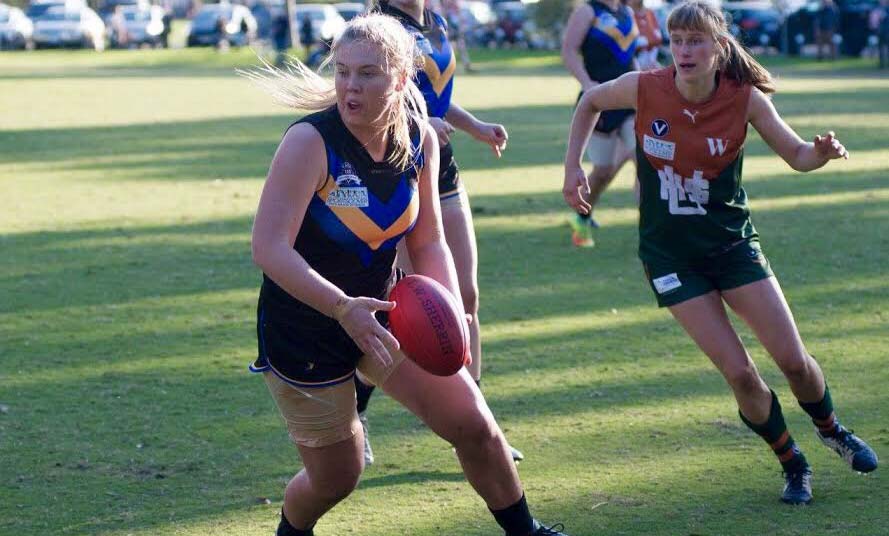 The VAFA congratulates Old Carey utility Meg Hermann for being named the Anytime Fitness Rising Star nominee after the Panthers' emphatic win over Yarra Old Grammarians.
"Meg Hermann learned to love football at Auskick and then when filling in for her brothers under 12 team when they were short. She would regularly practice kicking with her brother and also got lots of encouragement from her father who was the under 12's coach. 
Those early days of mixing it with the boys has stood her in good stead, she still enjoys having a kick to kick with the boys at school. Hard task markers as they are, the boys continue to encourage her to continue her AFL journey.
Meg is a powerful player, her strength on the field is her strong overhead mark and long kick. Always a good option for the coach is that Meg can be swung into the ruck and impact the game immediately.
Her favourite player is another centre half forward, Buddy Franklin, someone else with a raking left foot kick whose agility on their left foot arc is amazing. The similarities between them are actually quite striking!
Meg is a terrific young woman and a wonderful player for the Old Carey who is held in high regard by her team mates and club members for her team spirit, hard work at training and enthusiasm on the field. Congratulations Meg!"