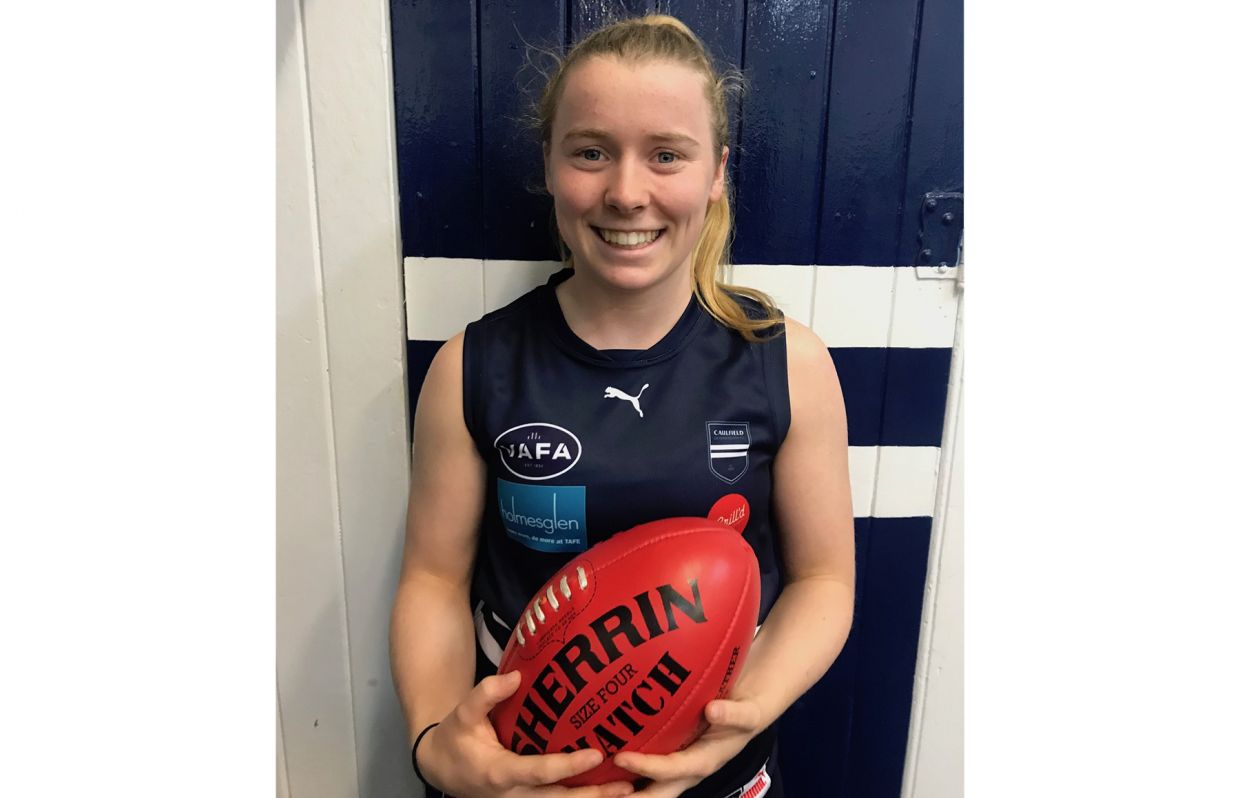 The VAFA congratulates Bridgette Fox from Caulfield Grammarians after she was named the Round 9 Anytime Fitness Rising Star.
What the club said:
'Bridgette, better known as Foxy, started her football career at the Camberwell Sharks Junior Football Club. Since then she has progressed on to make the under 18's side for Oakleigh Chargers in the NAB TAC Cup league.
"I grew up being surrounded by football, living on a sheep and cattle farm in Merton (near Bonnie Doon) with 20,000 sheep and 1500 cattle where the local football and netball club is a huge part of my family life and the community's," she said.
"My favourite AFL player of all time is Brent Harvey because of his passion for the game, and his club which he continues to show today. I also really admire Erin Phillips for her heroic grand final performance when she was voted best on ground despite sustaining an ACL injury late in the game."
When Foxy isn't playing footy she can be found on the farm sheering her 20,000 sheep. Foxy is known for her toughness around the contest, she is always at the bottom of the pack when there is a stoppage.
Foxy hopes to one day play football for North Melbourne! She has umpired footy at both junior and senior levels and she aspires to a career in sports journalism.'
– Caulfield Grammarians