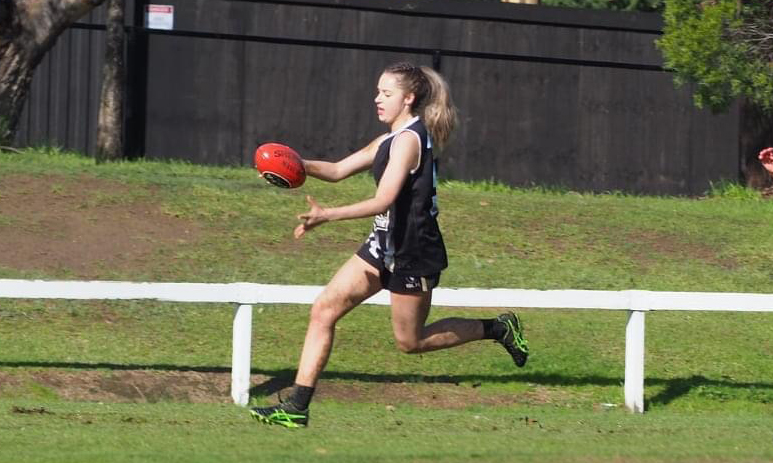 The VAFA congratulates Ivanhoe's Rachel Ware on her nomination as the Round 6 Anytime Fitness Women's Rising Star.
Ware starred in a best-on-ground performance for the Ivies during their 13-point victory over North Brunswick on Saturday.
What the club said:
Rachel began playing football at a young age and has just returned for her first season after two years off. She made a last-minute decision to play with her mates after spending her life watching her beloved Essendon in the AFL.
She is renowned for her incredible running ability and plays like Anthony 'Tippa' McDonald-Tipungwuti from the Bombers.