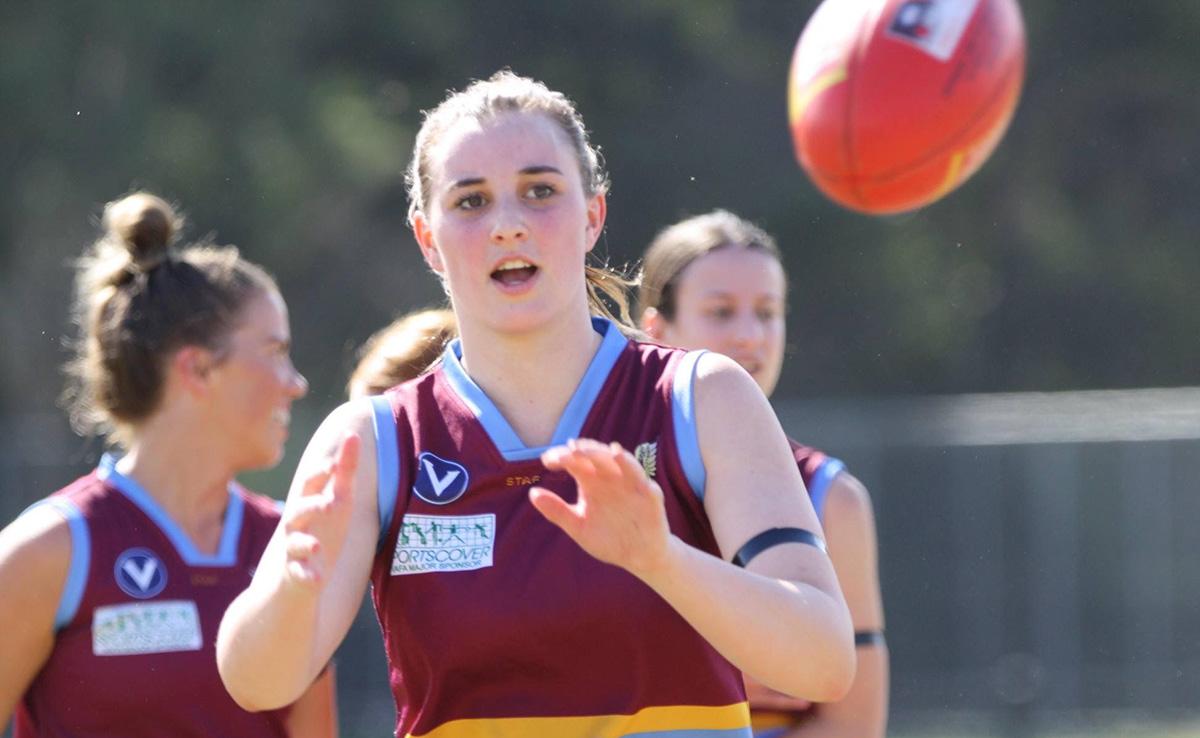 The VAFA congratulates Marcellin young gun, Steph Bridge, after she was named the Round 4 Anytime Fitness Rising Star this week.
What the club said:
"Steph started her football career at Hurstbridge Football Club about six years ago. What started out as a hobby with friends, Steph developed a big love for the game and has made full forward her key position.
After playing over 50 games at Hurstbridge, Steph declined offers to play at development clubs and chose Marcellin to be her next football endeavour. Steph embraced Marcellin with open arms and instantly gelled with every team member.
Establishing herself as a strong forward presence early, the girls know they can rely on her strength and stamina to enter any on-field contest. Stephy plays like Nick Riewoldt or Katie Brennan; an absolutely fierce competitor with a great work rate. She is a great teammate on and off-field, bringing a lot of enthusiasm to games and training.
Steph is known for her love of the game and ability to make every single team member feel appreciated and uplifted. With her infectious laugh and top quality banter, Steph has been an incredible addition to Marcellin."
– Marcellin