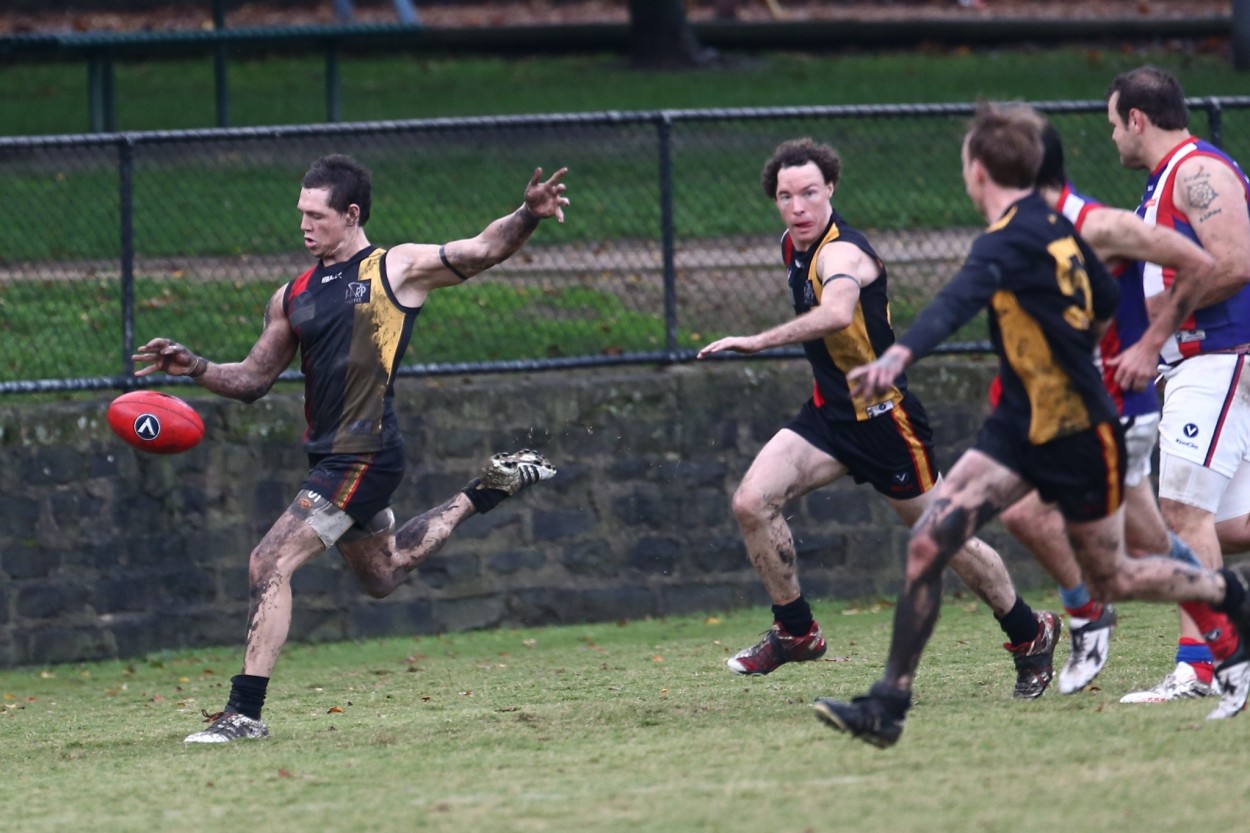 Are you thirsty Warnie? Division 4 Preview
Posted on -
Box Hill North
,
Canterbury
,
Chadstone AFC
,
Manningham Cobras
,
Masala
,
North Brunswick
,
Parkside
,
Westbourne Grammarians
,
Latest News
,
Division 4 Men's
,
Featured
Rich Hummerston

@Richie_Humm
No longer will Warnie plague our television screens, our relentless belittling of the Poms can take a brief recess and words like 'zinger bails' can be erased from our vernacular, hopefully permanently.
After enduring a summer of cricket that has seemingly spanned decades, we can, finally, dedicate our unequivocal attention to Division 4 football.
Yes, much to the dismay of our partners, friends, children and house chores, the all-encompassing season has rolled around again. The Kayanos and Nike Frees have been tucked away in the cupboard for another year, replaced with a flashy pair of white Puma Kings. The hill sprints, the time trials and laps around the Tan all in the rear-view mirror, eyes all looking forward now, transfixed on survival, improvement and for a fortunate few, premiership success.
Four new sides enter the Division 4 fold this season – Welcome Masala and Mt Lilydale from Club XVIII, South Mornington from Division 3 and a very special welcome back to Parkside who finally saw the light and return to the VAFA from the NFL. Given this fresh look and the fact sides are understandably remaining tight lipped with their recruits and aspirations, it will take a scribe far bolder than I to make predictions of any sort before the first ball is bounced.
Equipped with only tidbits of information from the preseason, in the interest of self-preservation a recap of last season is the order of the day.
Canterbury
After a near perfect introduction to the VAFA last season, missing a fairytale grand final berth by a solitary kick, Canterbury has made no efforts to conceal their premiership aspirations. Canterbury have boosted their stocks considerably in the preseason. Scott Fitzgerald, a mountain of a man from South Australia and two likely types in James Goodwin and Charlie Acutt the pick of the punch.
Manningham
While Manningham had a worrying number of departures at seasons end, Coach Jack McDonald and his small army of loyal assistants have worked tirelessly to mitigate the losses, capped off with the signing of journeymen Mark Tapscott, a towering defender of Eastern Football League fame. If Manningham can retain their 2014 form, expect them to be thereabouts this year.
Point Cook
Point Cook have served their apprenticeship in the VAFA and after improvement year on year, finally look poised to launch a serious attack at an extended finals campaign. Buoyed by decent performances in their fixture of practice matches and a string of signings, reports are they're a happy bunch down at Saltwater Reserve.
Westbourne Grammarians
If alleged preseason form is any indication, Westbourne Grammarians appear to be in serious trouble. Despite finishing the year off strongly and narrowly missing out on a finals berth, their performances this preseason would indicate a dramatic slide. Fortunately for Old Westbourne and their loyal followers, more often than not, preseason form is just that. Remember Sydney never like winning in pre-season, although it remains to be seen how much of the Bloods culture has permeated the waters at the Warriors.
Chadstone
It's hard not to have a level of sympathy for Chadstone that borders on condescending but the reality is, they haven't won a game for two years. Fortunately for Chadstone and the competition alike, reports of their best preseason to date are filtering through. With the inclusion of Masala and Mt Lilydale this season, Chadstone could and should improve on last year's efforts. That means we should be hearing that famous Synners song again. Let's hope they still have players that remember the words!
South Mornington
South Mornington are coming off the worst year in the club's history, however the beauty of the relegation and promotion model means the Tigers have a clean canvas this year, the opportunity to paint and entirely different picture in 2015. The marginal step down in class will aid them in their quest to right the wrongs of the season prior and great numbers on the track during preseason indicate sunnier skies for the much maligned Tigers.
North Brunswick
North Brunswick are coming off a tough 2014 campaign, only managing a meagre four wins. With little information coming from the camp, it's hard to make much of a prediction for our fixie riding brethren. What we can say with certainty, they'll at least be the best side in Brunswick this year.
Box Hill North
Box Hill North, the perennial bridesmaids of division four. Continually Box Hill North find themselves on the cusp of greatness, but fall short where it counts. After another proactive preseason active on the recruitment front, could this be the year they finally get the recipe right?
Masala
Masala have come to the end of their VAFA apprenticeship at Club XVIII level and with the numbers and their own brand of 'spicy footy' they have been promoted to the big leagues. Take Masala's last year's years form in the top grade of clubbies with a grain of salt, pitted against some very good sides, it was lambs to the slaughter. It won't be an easy year, but the success of this club in gaining promotion from what was an Indian Australian rules team for the International Cup a few years ago is a credit to everyone involved.
Mt Lilydale
The Rams return to Division 4 after a second hiatus in Club XVIII, this time for just one season allowed the club time to breath and start again. My Lilydale may not have set the world on fire at Clubbies level last year either, but they do know this section well and should be far superior given their extra numbers this time round.
Parkside
Five senior premierships, twelve in total at VAFA level, give Parkside a great history, but what will this new incarnation bring to the VAFA of the 21st Century? More than a decade of Northern or Diamond Valley League action leaves us wondering how this new outfit will fair. My guess is it will be a season full of promise.
Tips
Masala v Chadstone
South Mornington v North Brunswick
Box Hill North v Mt Lilydale
Manningham v Point Cook
Parkside v Canterbury