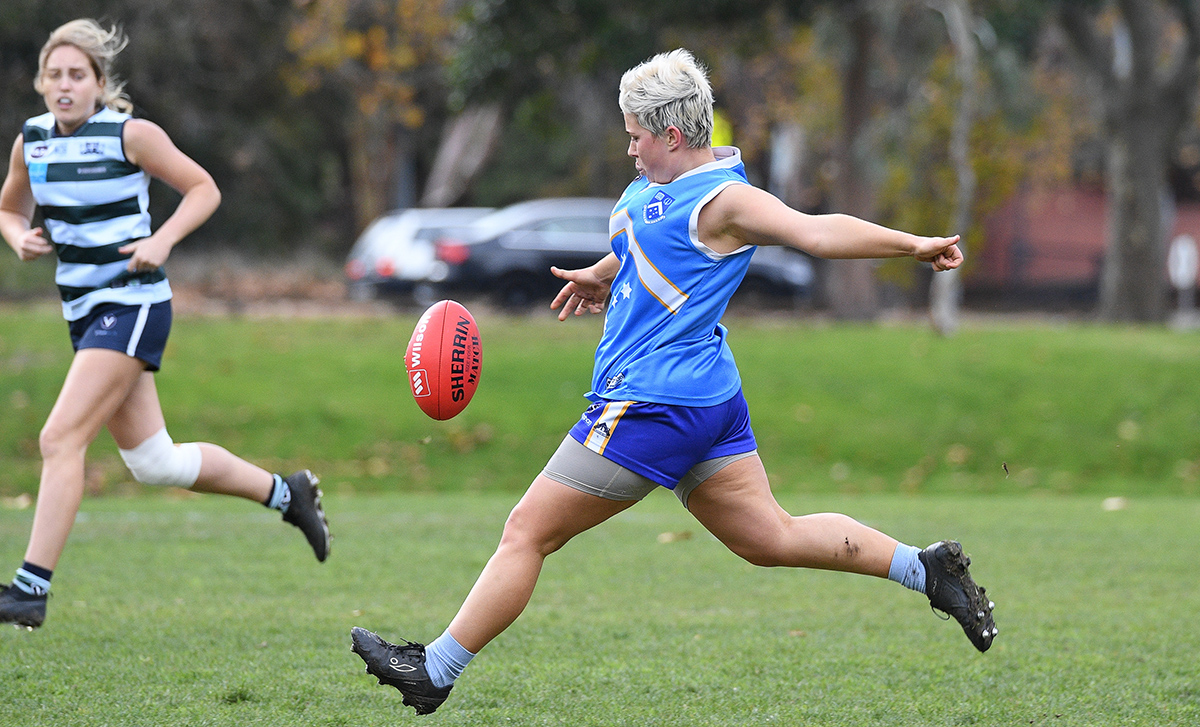 Tash Gunawardana
Monash Blues registered a solid 18-point victory over Old Geelong at Como Park. Monash Blues opened the scoring in the second term after a goalless opening stanza. The goal scorers for Monash Blues were Hannah O'Brien, Xanthea Dewez, Ella Stephenson and Coco Bayly-Jones. Old Geelong's accuracy in front of goal let them down as they kicked nine behinds for the entire match and were kept goalless. Monash Blues sit first on the Premier B ladder while the Oggettes are last.
Caulfield Grammarians earnt a hard-fought nine-point win over Old Camberwell at Gordon Barnard Reserve. The Wellers managed to score the only goal of the opening term before the Fields opened their account with two goals in the second. Eloise Defina and Samantha Anjou kicked goals for Old Camberwell while Montana White and Laura Tiernan registered for the Fields. Both teams went into the match level pegging on the ladder at third and fourth with 28 points each, only percentage separating them.
St Bedes/Mentone Tigers proved too strong in a tight tussle at Brindisi St Oval, defeating Collegians by just five points. Scoring was hard to come by with the first two goals in the match slotted in the third term when Jessie Wong chipped in with two majors. It was only in the final term that Collegians were able to get on board with their first goal via Emmy Buckley. With the win, St Bedes/Mentone Tigers are now within a game of Collegians in fifth and sixth spot on the ladder.