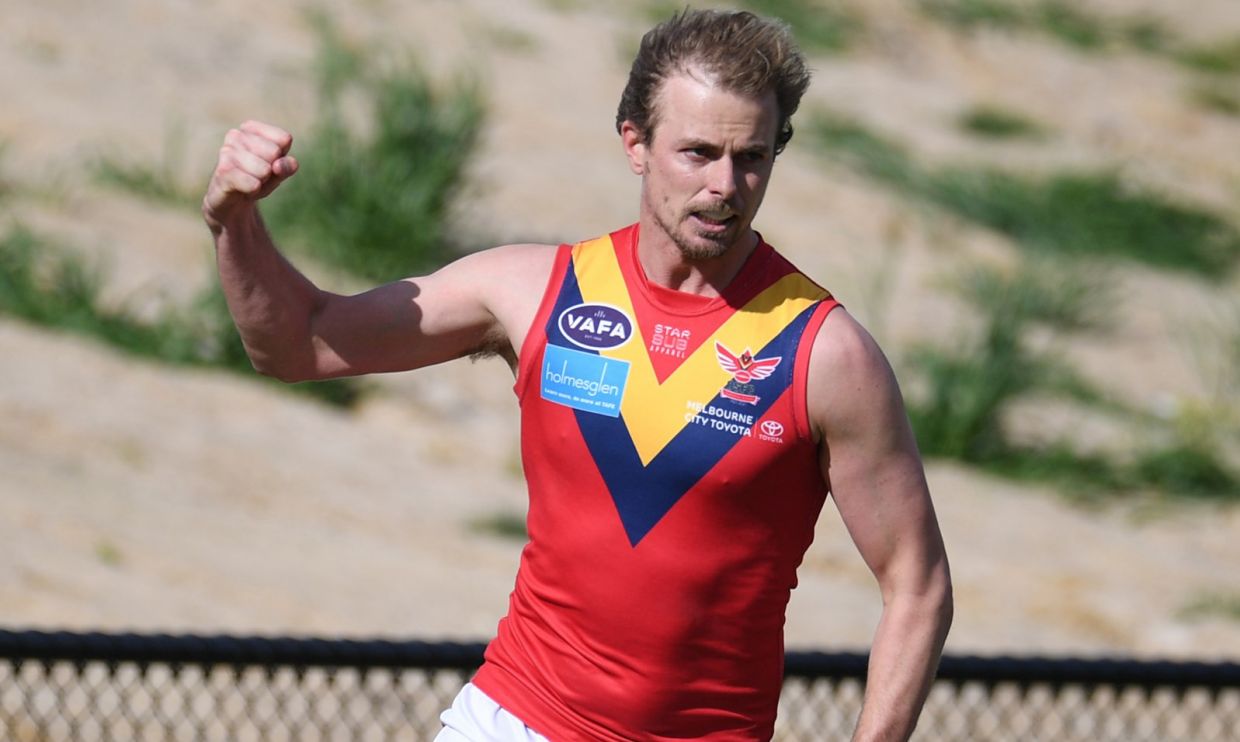 Nick Armistead
When VAFA football returns on 10 April 2021, 566 days will have passed since University Blues won the William Buck Premier Men's flag on the last day of the 2019 season. Or one year, six months and 19 days. Or 18 months and 19 days. No matter how you look at it, it's been a long time.
In between, we've had two COVID-enforced lockdowns, two Richmond premierships, and a second presidential impeachment for Donald Trump. Two of the three felt like an eternity – the other, well, there are a few of us Tiger supporters.
As we look forward to the return of VAFA footy and – as VAFA Podcast Host, Joe Pignataro, says – 'putting 2020 in the bin', we'll take a look at the fixture highlights as they're released, starting with William Buck Premier Men's.
Old Melburnians vs Caulfield Grammarians open season 101 (Round 1)
2020 was set to be the biggest season yet for two of our oldest clubs, but they'll instead settle for the most anticipated 101st birthday celebrations in VAFA history when the two sides meet in Round 1.
University Blues Unfurl 2019 Flag (Round 1)
Again, the number 566 is getting a run because it has been a lifetime since Ayce Cordy and Heath Jamison held up the L.A. Adamson Cup on Sunday 22 September 2019. While Heath has since departed and they'll be led by new senior coach and former Sydney Swan, Jarred Moore, the Blues will finally unfurl their premiership flag in front of the Pavvy against Old Brighton in Round 1.
Fields Unfurl Their Own (Round 2)
We hate the idea of two Premier clubs unfurling their flag on the same weekend, so it's nice to see the Footy Ops Department come to the party by fixturing the Fields' first home game in Round 2. Granted, they will be taking on Uni Blues, but given the strength of the 2021 William Buck Premier section, there are exactly zero gimmes.
Old Trinity Host Old Melburnians Under Lights (Round 2)
Breaking away from the traditional 2pm tee-time is one of the rare pleasures in VAFA life, so to see the T's hosting OM's under lights on the Friday night of Round 2 (April 16) will be a real treat. Love a yellow footy.
Grand Final Re-Match (x2)
Often the most anticipated clash of any new season, this year we will be treated to the Premier B GF Re-match between Caulfield and Scotch in Round 7, while Uni Blues and SKOB will face off two weeks later.
Back to School (Round 10)
*Cue Billy Madison's timeless classic* – Break out the blazers and the ties, SKOB, OM's, Scotch and Xavs are going back to the old stomping ground when they meet at St Kevin's College and Scotch College, respectively. These matchups have added spice when you consider the SKOB vs OM's Premier B Grand Final in 2015, and the Scotch vs Xavs match-up every time they've ever met in the history of the world.
Bye Rounds
Feel free to celebrate the birth of Queen Elizabeth II on June 12 with the first VAFA bye weekend, while our Premier sections can plan a COVID-safe trip to rural Victoria across the double bye on July 10 and 17. I'm sure there'll be a rep game or two in there somewhere.
Fun Facts for the Newbies
Old Scotch play three of their opening four rounds at home against Trinity (R1), Collegians (R3) and SKOB (R4).
As opposed to Caulfield who will be up against the fixture with three of their first four away from home: OM's (R1), Brighton (R3) and Trinity (R4).