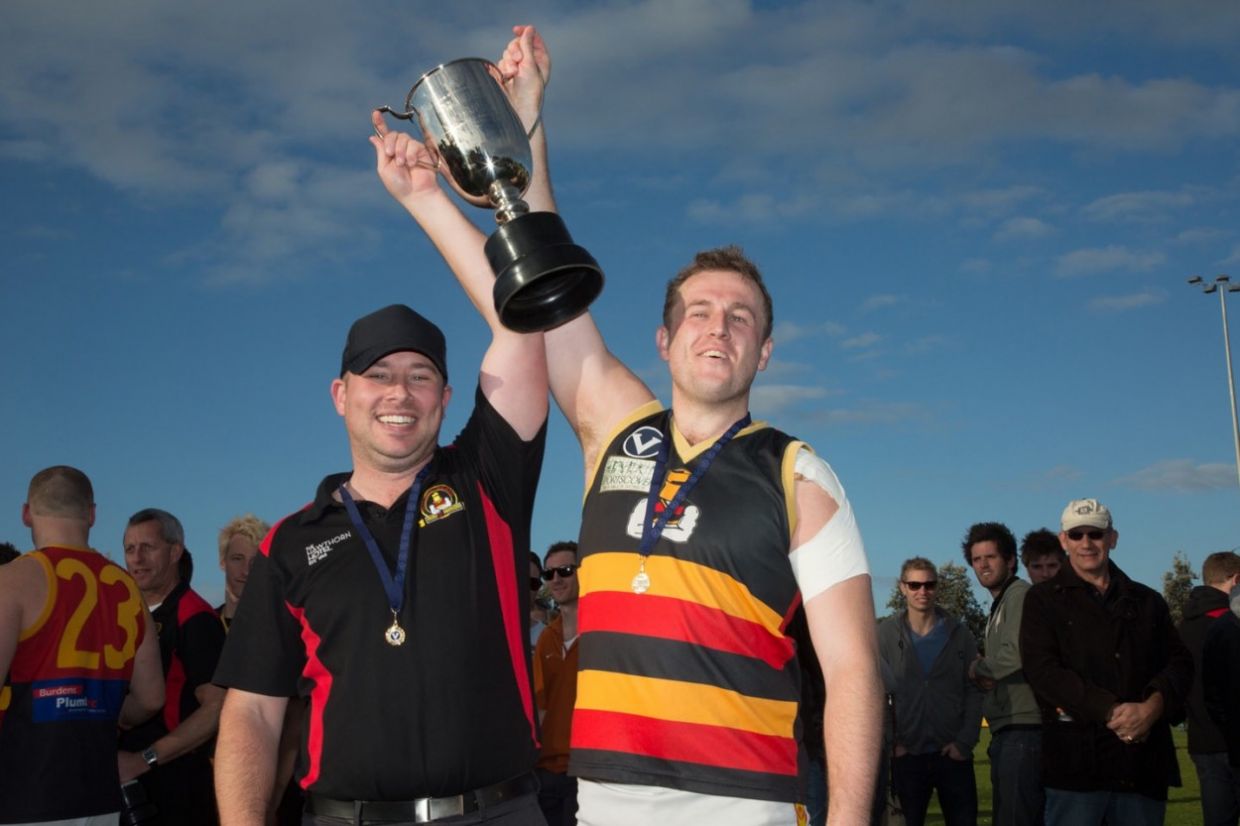 Yarra Old Grammarians have gone back to the future, announcing Rob Drew as their senior coach for the 2019 season.
The Bushrangers' Life Member will return to the club after a period on the club's committee, a stint as Head of Football and also with the addition of two young sons.
After a series of knee injuries ended Rob's playing career, he took on the Bushrangers' assistant coaching role before taking over the top job in 2012.  In his first season, Rob coached the club to a reserves and seniors double premiership and followed it up with another grand final appearance in 2013.
He stepped down at the conclusion of the 2014 season with the club having gone from Division 3 to being amongst the contenders in Division 1 over the three-year stint.
For Rob, coaching at Yarra is a natural fit.
"I have a passion for both Yarra and coaching so when the idea arose for me to get back into the coaching I thought the time was perfect," he said.
"I have learnt a lot about how the young guys want to be coached, they are all about feeling like they are learning all the time, feedback and having a role."
Despite the club's recent finals appearances, Rob believes there is plenty of room for improvement.
"The scary thing is there is improvement on almost every line, fitness, strategy and player buy-in are the three main points," he said.
Planning is already underway for the club's pre-season which begins in November.
"I would say we are planning success and expect succuss. If you play at Yarra you won't only become a better footballer but we will aim to make you a better person for being involved."
More information regarding pre-season dates and venues can be found on the club's social media channels.