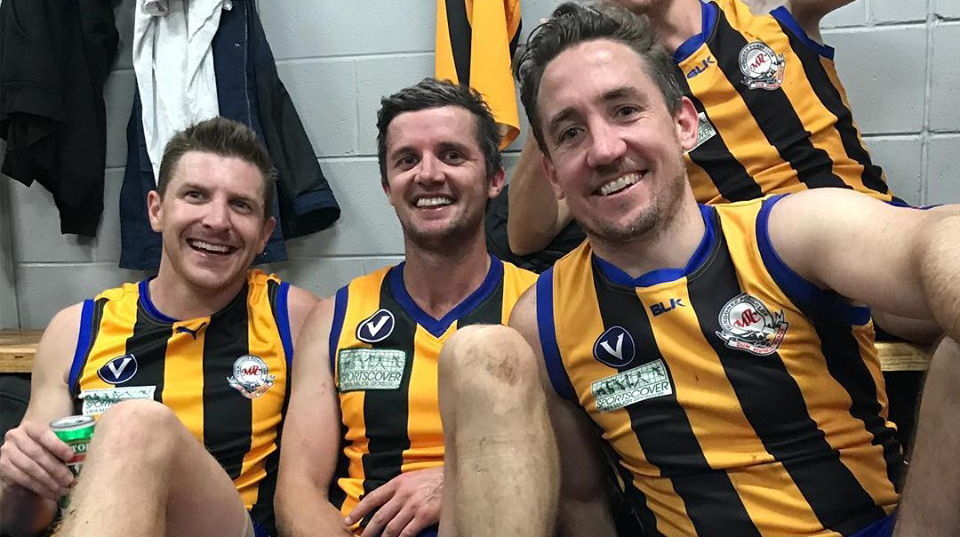 Nick Armistead
From Andrew McLeod's back-to-back Norm Smith Medals in 1997 and '98 to Michael Long's 33-disposal dominance in '93 and Gary Ablett Senior's nine majors in a loss, history is littered with unforgettable grand final performances.
From a St Bernard's perspective, that memorable performance came from a kid called Danny Byrne in 2002.
Coming up against an Old Xaverians side who had won six of the past seven premierships, the 19-year-old Byrne racked up 37 disposals and finished with five goals as the Snow Dogs ran away with a 31-point victory and he was named the Jock Nelson Medallist.
Joining the VAFA's 'Clubs in Focus' Podcast, Byrne reminisced on that performance and praised the efforts of his teammates for his success.
"You'd have to say it was one of the better games I've played," he said.
"You're always a product of the people around you too. I was lucky at that time we had a pretty red-hot side."
A red-hot side is right with the likes of Chris Mitchell, Ben Jordan, Luke Gollant, Ben Hogan, Joey Mount and Anthony Thomas running around under the guidance of dual-VFL premiership coach Peter Nicholson in his first year.
"Nicho had a game plan for us and they looked after me and gave me the footy coz they knew I could run and kick the footy," Byrne said.
"When you kick five goals sometimes it's a bit of luck, sometimes it's hard work, maybe it was a bit of both."
The St Bernard's edition of the 'Clubs in Focus' Podcast will be released by VAFA Media tomorrow with in-depth interviews from Byrne, Simon Madden, Veronica Moloney, Michael Perrett and Nathan Kazuro.