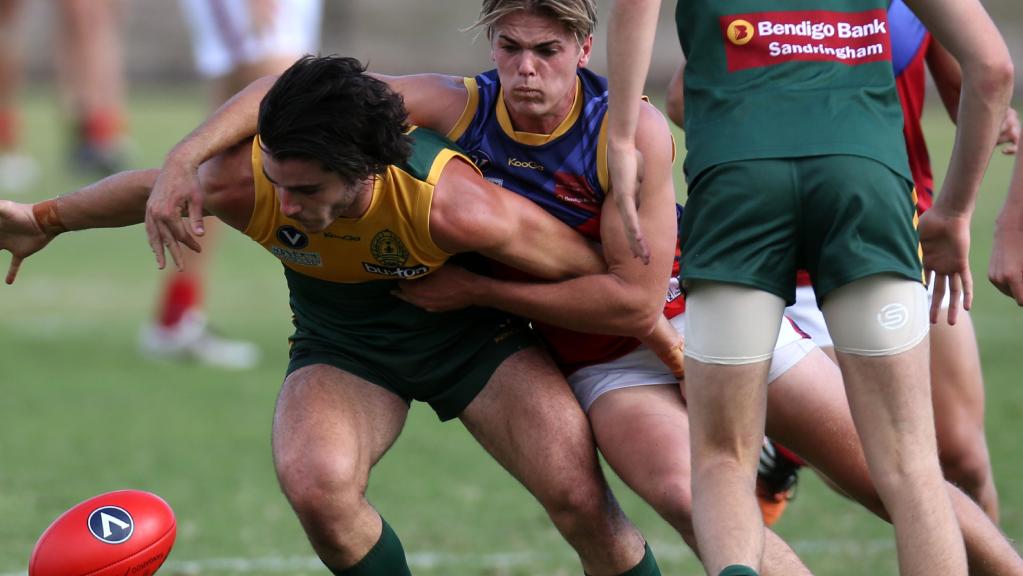 Christian Carnovale's breakout 2016 season at the Hampton Rovers continued as he was named captain of the VAFA U19 representative side set to take on AFL Victoria Country in Mernda this Sunday.
The talented 19-year-old received a Grill'd Rising Star nomination in Round 5 following his standout performance in the Rovers' loss to Monash Blues and has been named in the Rovers' best on nine occasions in 2016, including a hat-trick of best-on-ground performances in his past three games against Old Brighton, the Blues and Fitzroy.
The Rovers said despite his age, Carnovale is a renowned leader both on and off the field, and as such was announced in the leadership group as an 18-year-old earlier this year.
"Christian first played for the Hampton Rovers in 2008, playing 55 junior games, before moving up to the U19s in 2013. He made his senior debut in 2014 and featured in the premiership that year. " the Rovers said.
"Carny is a beast in the midfield, attacks the ball and lays a strong tackle."
Carnovale will be joined by St Bedes/Mentone Tigers' Ben Dance and Ormond's Luke Gogis who were announced as vice-captains.
Both have been named as Rising Star nominees over the past two weeks and thoroughly deserve the opportunity of leading the U19 Big V side this weekend.
The squad will undergo their last training session tonight at Sportscover Arena and the final team will be announced and presented with their playing jumpers from coach, David Gately.
Sunday's game against AFL Vic Country will commence at 11:15am at Waterview Reserve, Waterview Drive in Mernda.