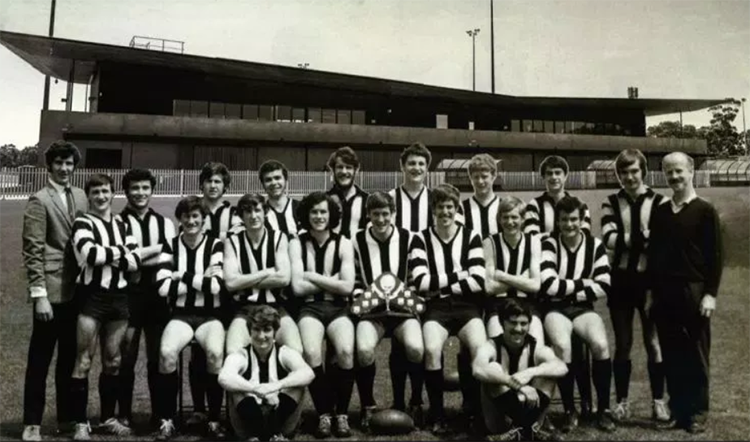 La Trobe University Football Club kick-started their 2019 campaign with a throwback to the 60's when they celebrated the 50-year reunion of their 1969 premiership team on Friday night.
Held at La Trobe's new state-of-the-art sporting facility at the Bundoora campus, more than 60 guests were in attendance as club champion, Tony Sheehan, and a host of distinguished personnel reminisced on the successful season.
One story of note referred to David Morgan upon his presentation as Lifetime Patron of the club. Morgan, who also played for University Blacks, kicked 176 goals in 1969 which included 20 majors in one game.
The night was a direct representation of the renewed faith in the La Trobe community after they were relegated to Division 4 following one win in the 2018 season.
It was a tough year on many fronts for the Trobers as they were forced to relocate most of their home games to Parade College due to the redevelopment of their home facility. 58 players registered at least one game over the course of the year, with just two playing every match.
However, 2019 is already looking far more positive with the addition of their women's teams to the Association, retention of both senior playing lists and the ability to host all five teams at every home match.
Alan Ezard will continue in his role as senior men's coach, while Jaryd Coghill will enter his third season in charge of the women; the most of any coach in their 11-year history of women's football.
With O-Week on the horizon, the potential of new recruits, five teams coming together under the VAFA banner and the leading facility in the North-East, expect La Trobe to bounce back in season 2019.
Feature photo: La Trobe University FC