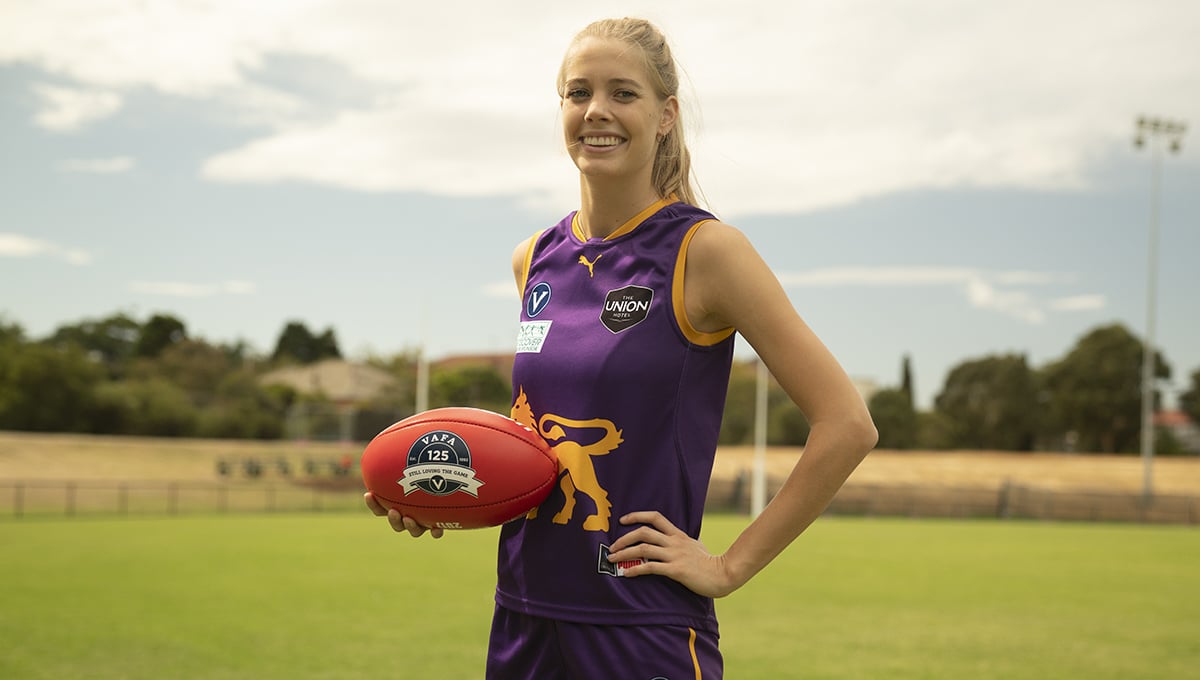 Alisha Min
Caulfield Grammarians' first season in the VAFA Wilson Women's Premier B competition has started with a bang as they accounted for new club, RMIT University, by 56 points at Bundoora Oval. The Redbacks fought hard all day, epitomised in the third term when they held the Fields to a solitary point, but the goal-kicking prowess of Kate Macqueen (4) and Keirice Farley (2) proved too much for the new side. For the victorious Fields, Toni Hamilton was a standout, earning herself the BOG accolade, as were Ella Baxter and Chelsea Fisher.
Collegians also opened their 2019 season in Premier B with a win at Wesley College (St Kilda) after defeating Old Camberwell by 24 points. The Lions five-goal game, contributed by five individual goalkickers in Alessia Francese, Claire Shafter-Jacoby, Georgia Wyett, Alexia Varkanis and Natalie Titcume, proved a bridge too far for the Wellers, who managed two majors for the day through Maggie Wilson and Rhiannon Green. For Collegians, Rachel Rodger was named best, alongside teammates Alyssa Binns and Rebecca Rothfield, while Isabella Burke, Samantha Bangs and Eloise Defina stood tall for Old Camberwell.
In front of a home crowd at Frearson Oval, Monash Blues defeated Old Geelong to the tune of 58 points in their opening match for 2019. Unperturbed by their reserves 65-point loss earlier in the afternoon, the senior Blues lineup managed to hold the Oggettes goalless for the opening half while kicking seven majors themselves. Adding an additional three goals in the latter half, Monash Blues' Ella Stephenson starred with five goals, as did Xanthea Dewez, Arielle Cathcart and Stephanie Zago. For Old Geelong, Danielle Trott, Brooke Mckay and Alexandra Cooper featured in the best after fighting valiantly all day.
Old Xaverians were one of three teams in the Premier B Women's competition who managed to kick 10 goals in the opening round, an achievement which saw them defeat La Trobe University by 57 points at La Trobe University. Eight individuals from the Xavs contributed to their side's 10-goal haul, with Elise Ko and Indiarna Ellis both slotting two, while Samantha Greene managed the Trobers solitary major for the day. For the winning Xavs, Caitlin Hickey was given BOG honours, with Gabby Golds, Madison Sorrenti and the aforementioned Ellis provided able support. Brittany Bordignon, Jocelyn Yew and Stefania Velona were named in the best for La Trobe University.