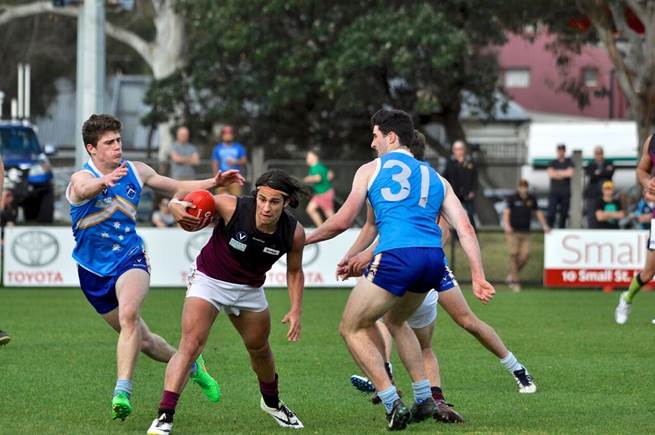 Old Haileyburians Amateur Football Club forward Corey Connolly wore a bruising tackle in the Big V's U19 match against AFL Victoria Country on Sunday.
Shaking it off, this courageous goal sneak pounced moments later and dribbled through a Daicos-esque boundary line stunner to ignite the crowd.
Serious Big V mentality.