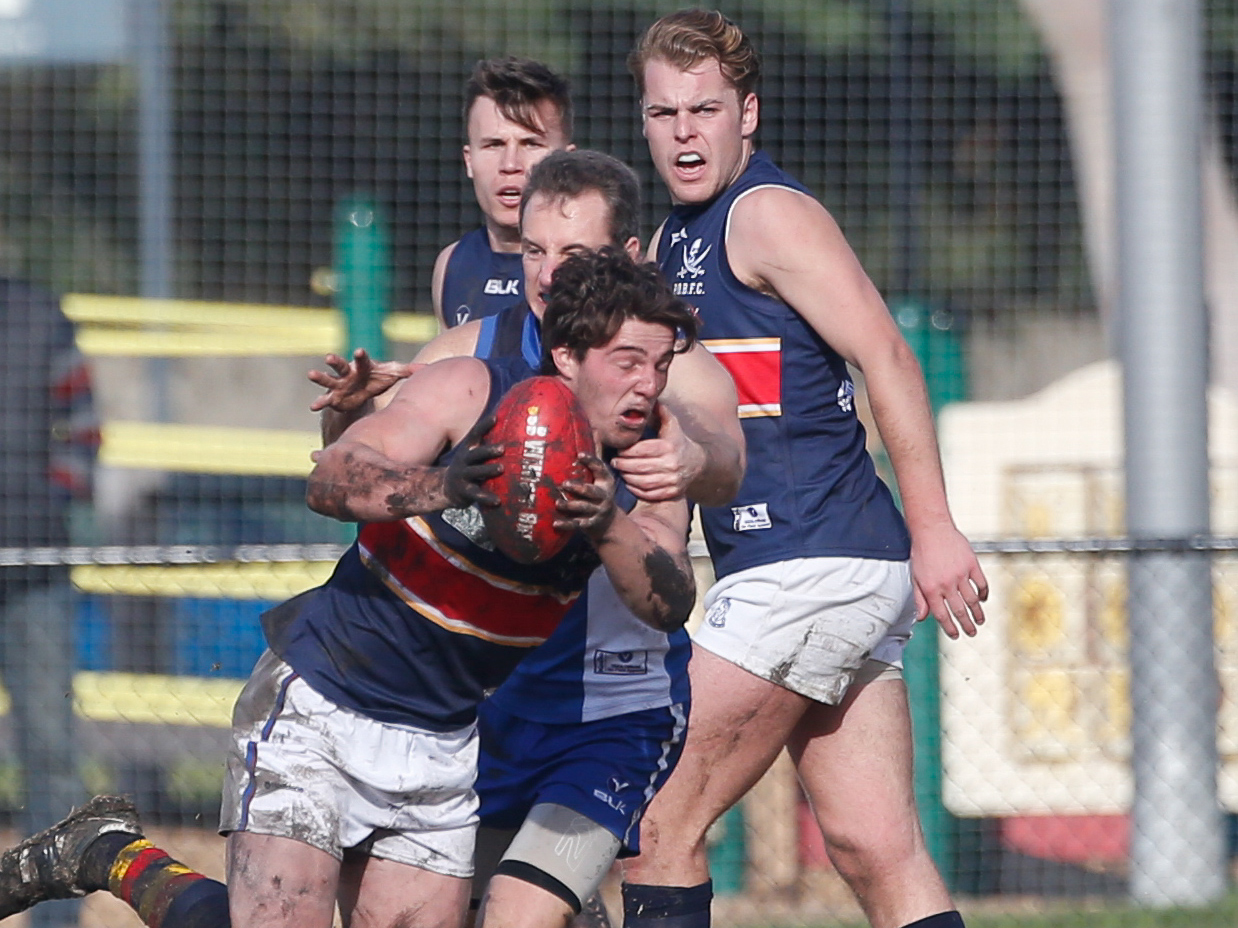 Ormond came within a game of avoiding relegation with a 24-point victory against Oakleigh at EE Gunn Reserve. Young gun James Landman was named best afield for his standout performance for the Monders, while teammates Thomas Buckley (three) and Sam Stait (three) combined for six majors. Aaron Cloke bagged four goals for the Krushers and took his season tally to 53 from 17 games. Both the Monders and Krushers are one game behind the Wellers in ninth and 10th spot on the ladder.
Caulfield Grammarians extended their lead at the top of the table to two points after they defeated Old Ivanhoe by 38 points at Glenhuntly Oval. If not for the Fields' skewed radar (11.21), the margin could have been a lot more but they were never threatened as they led at every break. Jordan Stewart starred in a best-on-ground display for the Fields alongside Hugo Gates and Thomas Small (three). Adrian Del Monte kicked three of his side's six goals and went to the top of the Premier C goal kicking leader board on 56.
Mazenod were unable to return to winning form after they drew with Marcellin in an intense affair at Marcellin College. The Nodders led by 14 points at the last break, but three goals to one in the fourth gave the Eagles their second tie for the season against a top four side (Old Ivanhoe). Ben Phibbs and Jono Blanch were best for their respective units, while Rees Thomas kicked four goals for the Nodders and James Robertson and Dan Cullinan snagged three each for the Eagles. The Nodders are now half a game behind the Fields, while the Eagles move up to seventh and a game clear of the bottom two spots.
Peninsula ended a two-game losing streak when they ran over Old Camberwell by 43 points at Peninsula School Ground. The Pirates were down by nine at quarter time but fought back with six unanswered goals over the next two terms to put themselves in a winning position. Sam Glenn and Bradley Schuurman led from the front for the Pirates, while Thomas Kanz nailed three goals for the Wellers and took his tally to 51.
Kew put three consecutive losses behind them when they defeated Williamstown CYMS by 39 points at Fearon Reserve. Six goals in both the second and fourth terms proved the difference as the Bears move to fifth spot on the ladder, one above the CYs.