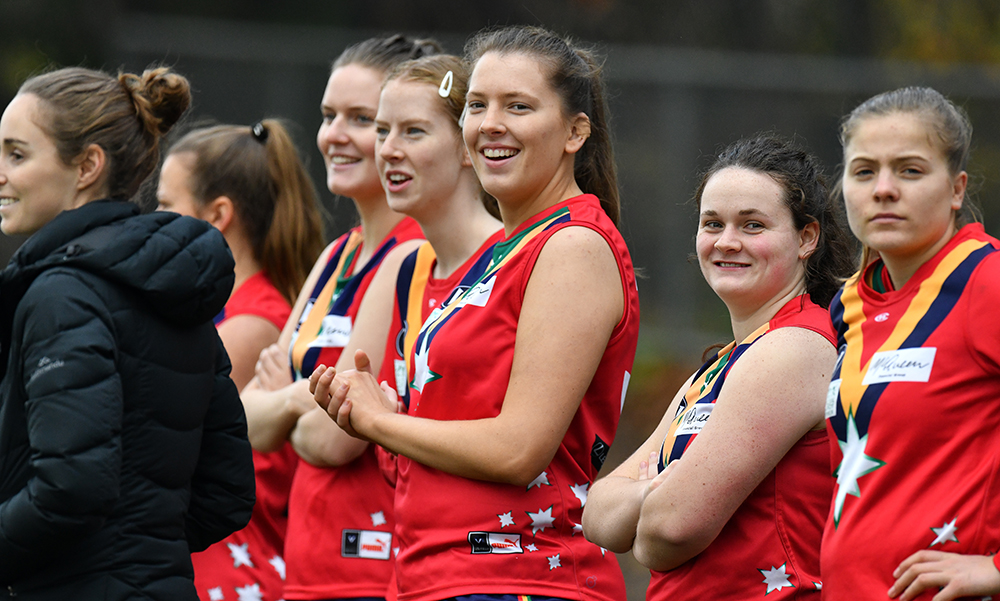 When and where are the VAFA Wilson Women's Grand Finals being played?
Elsternwick Park (164 Glen Huntly Road, Brighton) and Mentone Grammar Playing Fields (Springvale Road, Keysborough). Check out www.vafa.com.au for all specific game times.
How much is Entry?
Adults – $12.00 (Pre-purchase $10.00)
Concession – $7.00 (Pre-purchase $5.00)
Children Under 12 – FREE
Car Parking – $5.00 (Subject to availability)
Amateur Footballer – $3.00
How do we pay?
Cash only at the gate. There will not be EFTPOS facilities at either venue at the point of entry.
Pre-Purchase at https://www.vafa.com.au/pre-purchase-vafa-wilson-womens-grand-final-tickets/ to save on VAFA WIlson Women's Grand Final Tickets.
Why is there an Entry Charge for the VAFA Wilson Women's Grand Finals?
The VAFA are a non-profit organisation with revenue raised during finals contributing to keeping affiliation fees as low as possible.
Is there Car Parking?
Limited Car Parking will be available at both venues with limited viewing dependent on availability.
Are we allowed to bring our Dogs?
Yes, as long as they are kept on a leash at all times.
Is Alcohol available at the venue?
The VAFA has a strict No-Alcohol Policy during matches. Alcohol is not permitted to be brought into either venue. The VAFA Social Room Bar will be open at the conclusion of the final match of the day at Elsternwick Park.
Where can I get something to eat or drink?
Both venues will operate a full canteen.
How can I keep up to date if I can't get to Elsternwick Park or Mentone Grammar Playing Fields?
VAFA.com.au or VAFA HQ on Facebook, Instagram and Twitter for regular updates and live scores.