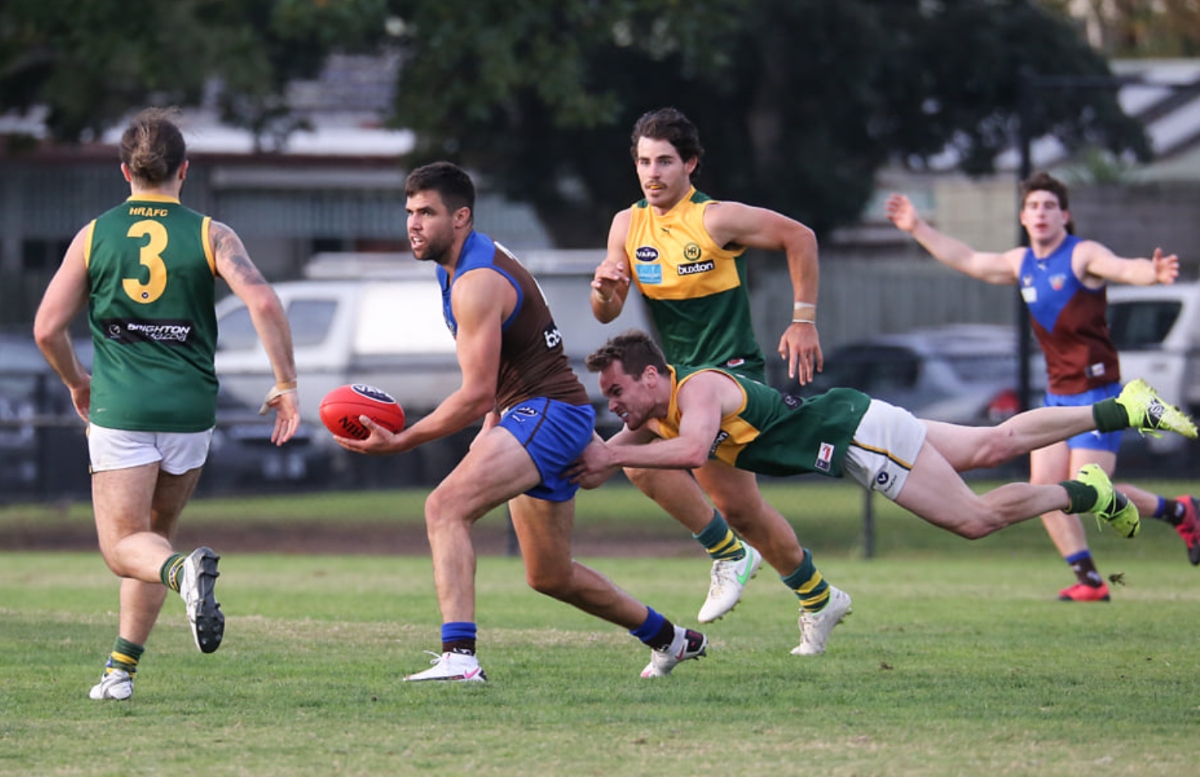 This Queen's Birthday weekend, it's a celebration of Premier C Men's, with the section playing through the competition wide bye-round. VAFA Media has you covered, with three live streams, headlined by Ormond v Hampton Rovers on Friday night. View the full round 10 fixture here.
VAFA FRIDAY NIGHT LIVE STREAM
Ormond take on arch-rivals Hampton Rovers on Friday night, under lights at EE Gunn Reserve.
The VAFA Live Stream, headed up by Joe Pignataro and Josh Heriot will be covering all the action, with pre-game coverage commencing at 6:35pm. The match kicks-off at 7:00pm.
The Rovers currently sit top of Premier C, despite suffering their first loss of the season against Old Geelong last Saturday, while Ormond went down to Monash Blues. The two teams met once last season, with the Rovers running out victors on the 'Monders home deck. But you can throw the form guide out the window every time these two meet, with both sets of players guaranteed to step up for this match.
As is always the case, the teams will play for the Buxton Cup, while the player judged best on ground will receive the Barnes Family Medal. You can stream the action live right here on the VAFA website and on the VAFA Facebook page.
MY SPORT LIVE STREAMS
Old Ivanhoe haven't put a foot wrong in the last month winning all four games presented to them to sit in third spot on the table. While UHS-VU is desperate to get on the winners list after losing their last three matches. Chelsworth Park plays home to this match, can Luke Scuderi extend his stay at the top of the Premier C sharpshooter leaderboard? Tune in from 2pm to find out. 
Amazingly, four weeks ago, the Parkdale Vultures hadn't won a game for over 1,000 days. This weekend they're facing off against Old Geelong for the fourth consecutive win and the carrot of sixth spot on the table is there for the taking. The OG's will be their toughest opponent yet after they played havoc with the Hampton Rovers perfect start to the season by dismantling them in Round 9. A win for Nathan Brown's boys will lock them into a spot in the top 4. 
Both of these games will be streamed live and accessible through the My Sport Live channel and App. New users can access a free trial to watch the action.
Other round 10 games see Old Mentonians hosting Preston Bullants at the Keysborough Playing Fields and Marcellin taking on Monash Blues at Marcellin College. All Saturday games kick-off at 2:00pm.
ROUND 10 PREMIER C LIVE GAMES
VAFA-My Sport Live Stream
Ormond vs. Hampton Rovers
7.00pm Friday, June 10
My Sport Live Stream
Old Ivanhoe vs. UHS-VU
2.00pm Saturday, June 11
My Sport Live Stream
Parkdale Vultures vs. Old Geelong
2.00pm Saturday, June 11