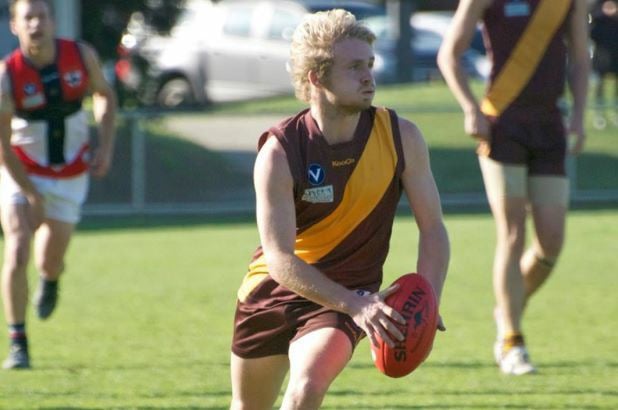 Congratulations to Liam Kinsella of Kew on his Round 6 Grill'd Rising Star nomination.
"Liam first started playing at Kew in 2013 and began playing in the Premier C side this year. If we had to pick one AFL player who Liam played like it would be Sam Mitchell as he has an excellent kicking ability and can read the play well.
Liam shows leadership towards his team mates and around the club, and has courage on and off the field.
Liam is renowned for being a great team man and is respected by all. He can also crack a few funny jokes."
– Kew Football Club