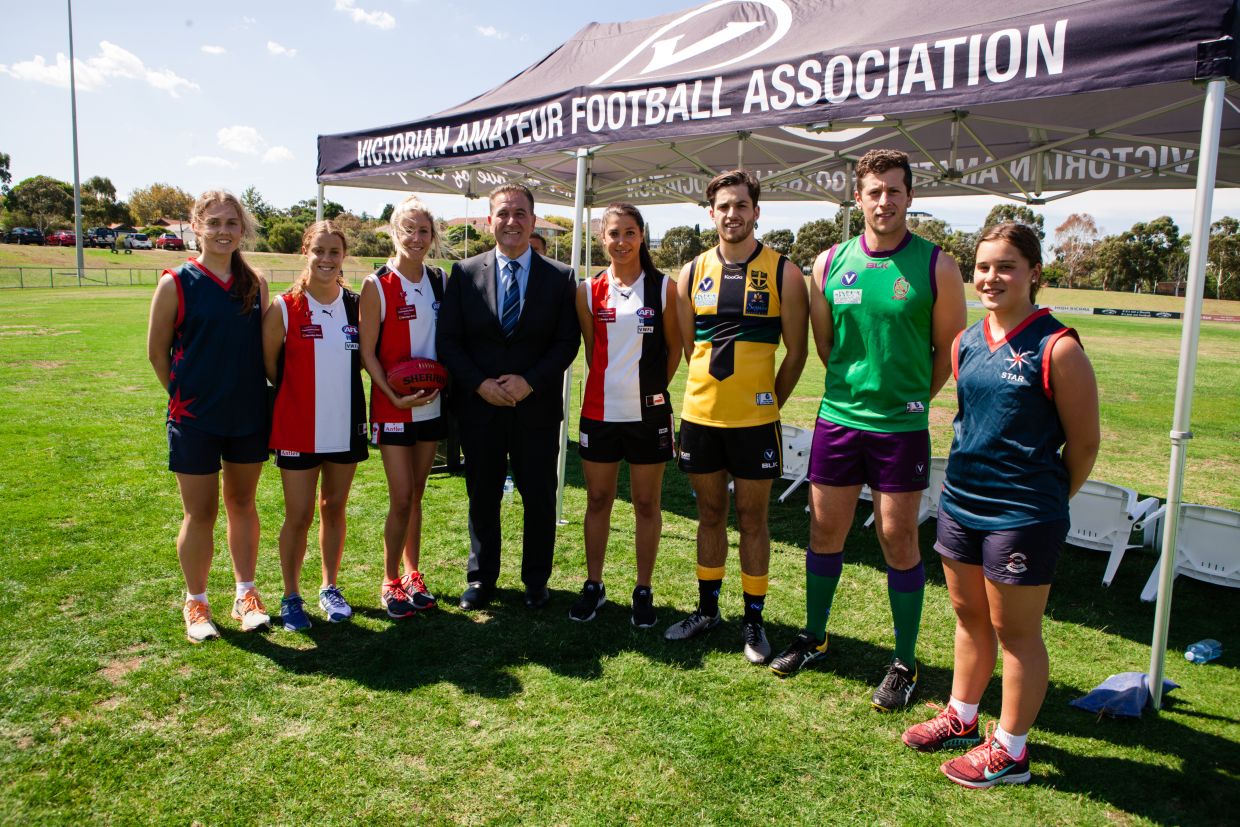 The Victorian Government announced a $3 million investment into the redevelopment of Elsternwick Park at a ceremony held on Sportscover Arena earlier today.
State Minister for Sport, John Eren, said enhancing the venue's facilities will benefit community football as a whole as we look to the future.
"We're getting on with the job of upgrading Elsternwick Park, to give the whole community a flagship venue to play our great game," Eren said.
The Government's funding increases the redevelopment total to $6 million after the AFL, AFL Victoria, Bayside City Council, Old Melburnians and the VAFA all contributed to improving the venue's facilities.
VAFA President, Tim Nelson, said today's announcement is the culmination of years of hard work undertaken by previous VAFA Boards, Administrators and Clubs.
"The development of state-of-the-art facilities in conjunction with our partners, the Victorian State Government, Bayside City Council, Old Melbournians Football Club, the AFL and AFL Victoria, will transform the home of VAFA football, enable scope for the future development of our game and offer significant benefits to the wider local community," Nelson said.
The redevelopment will boast a multitude of perks for the VAFA and its members, with the home of Amateur football receiving new administration areas and clubrooms.
It bodes as the perfect opportunity for the VAFA to establish first-class facilities for our first-ever women's competition in 2017, as well as the Old Melburnians Football Club in the wake of their relocation from the Junction Oval.
Sportscover Arena has been synonymous with both finals and representative football in the VAFA for many years, and the resurfacing and improved irrigation quality will ensure the standard of football remains high as we continue to host our competitions' high profile matches at the venue.
Home to the VAFA Umpires Association, the new Elsternwick Park facilities will host the VAFA's first Women's Umpiring Academy.
The newly equipped state-of-the-art VAFAUA home base will assist with the growth of our young umpires.
"Umpires are an integral part of the game," Eren said.
"The VAFA Women's Umpiring Academy will encourage more young women to pick up the whistle and embark on an umpiring career."
Spectators and supporters will feel the benefits from the redevelopment as well as any associated party due to the improved accessibility around the ground. Planned social club rooms will provide shelter during poor weather conditions and upgraded parking during busy periods.
Importantly, the environmentally sound rebuilding means the possibility of more school holiday program activities for children and local community members who will all get the opportunity to indulge in the enhanced facilities.
The redevelopment is planned to commence at the conclusion of the 2016 season and VAFA headquarters will temporarily change locations.