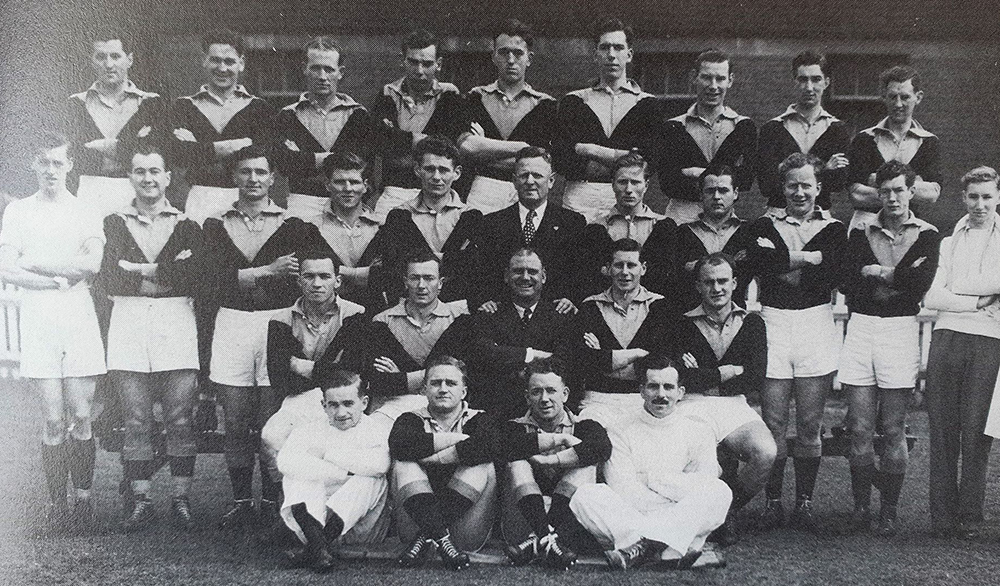 Nick Armistead
The 1950 A Section Grand Final between Ormond and University Blacks will go down as one of the most thrilling in VAFA history and according to Ormond premiership star, George Raphael, it was a case of daylight robbery.
University Blacks were the dominant team of the era and were searching for a record seventh straight premiership. They'd started their run in 1938 and, if not for the six years suspension of play from 1940-45 due to WWII, would likely have stamped their authority on the competition and claimed a few more.
Alternatively, Ormond was yet to win one at the highest level. Since their inception in 1932, the Monders had played off in four A Section Grand Finals but were unsuccessful in each encounter, losing three to the Blacks and one against Collegians.
In 1950, however, Ormond would achieve their goal of an A Section flag while simultaneously ending the Blacks' dynasty with a kick after the final siren.
Joining the VAFA 'Clubs in Focus' Podcast, Ormond forward Raphael, 94, re-lived the final moments of the match and how his side pocketed an unlikely victory.
"The word I would use is we 'stole' it," Raphael said.
"We'd lost our captain with an injury, another player with an injury and just before three-quarter time I rolled my ankle."
Due to his injury and his team needing him to play out the game, Raphael's coach Lou Bols made a significant change in the final term and moved him from centre-half forward to defence with just one directive – use the Elsternwick wind (which had changed direction to Ormond's advantage) and kick it as far as he could. The move would prove inspired.
The Monders were trailing by two points in the final minute of the match when Raphael took an uncontested mark across half back, played on and ran his full distance before thumping a torpedo into Ormond's forward line. The wind gave the ball an extra few metres and fell straight into the arm's of their rover, Jack Boland, 40 yards out on a 45-degree angle.
The final siren sounded.
"We ran up to him and went 'Jack, Jack the siren's gone," Raphael said.
"Anyway, he tucked it under his arm and when he went back, he said 'I heard the effing thing!' – so I thought oh that's a good sign."
Boland wasted no time in his run up, unhesitatingly booting the ball through the big posts to give Ormond a four-point victory and its first A Section premiership. The club would go on to win eight more, including four in a row from 1987-'90.
You can listen to George re-live the grand final and star teammates from his era such as Laurie Mithen and Bob Rowse in this week's 'Clubs in Focus' Podcast. Other interviews include Mike McArthur-Allen, Simon Keleher, Alan Naylor and Richard Simon.