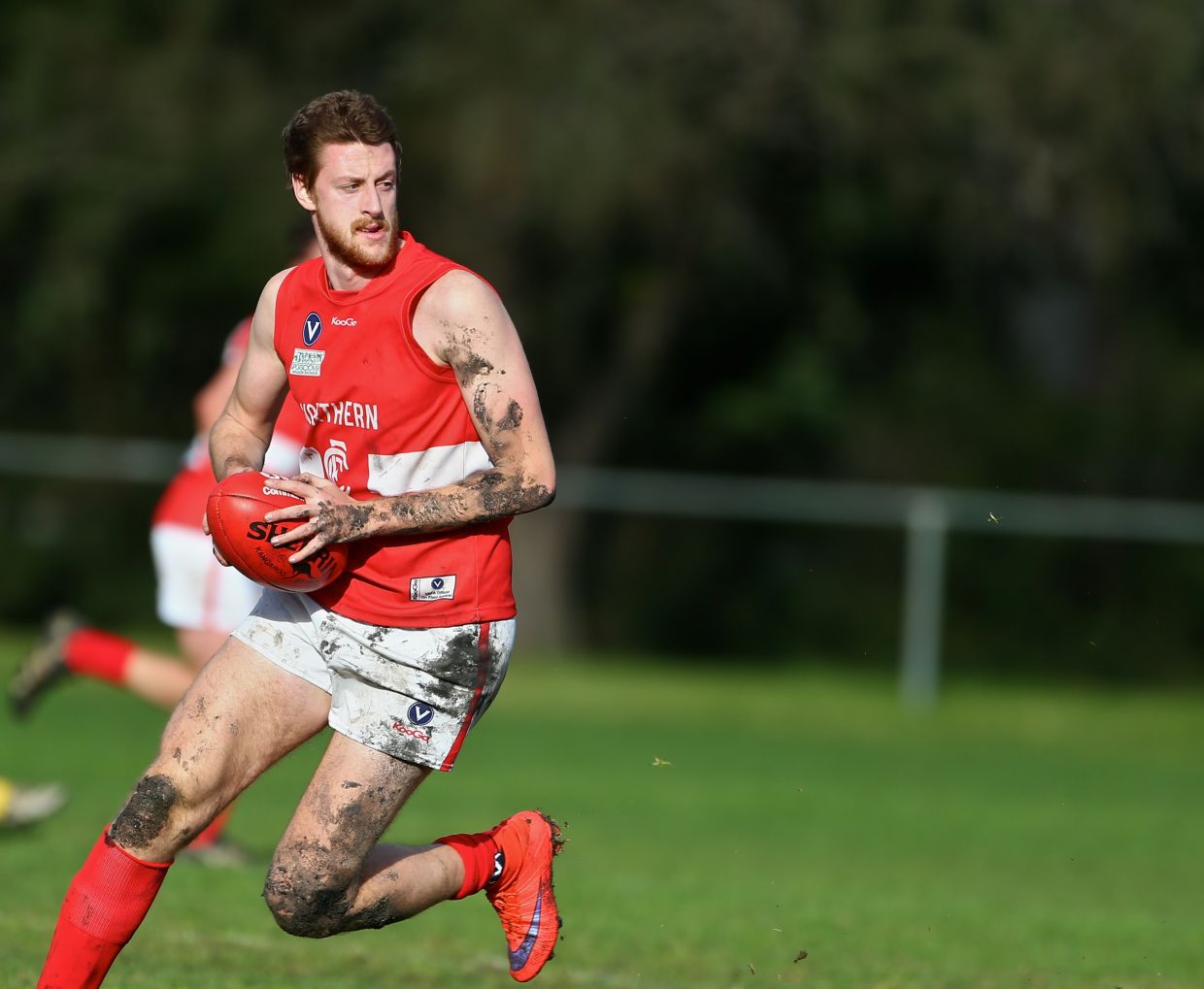 Preston Bullants scraped over the line but failed to retain their spot at the top of the Division 2 ladder with a three-point come-from-behind win against Eltham Collegians. Trailing by 12 points at the final change, the Bullants nailed four goals to two in the last quarter to claim the hard-fought victory against the luckless Turtles. Liam Carter was far and away the Bullants' best, while Zach Tranter added three goals for the Turtles. The win wasn't enough to keep the Bullants at the top as they were overtaken by St John's. Barring last week's 47-point loss to West Brunswick, the Turtles have lost just their other two outings by a combined four points.
Emmaus St Leo's celebrated their first win of the season after they thumped Richmond Central by 80 points at Kevin Bartlett Reserve. A seven-goal spree in the third blew any chance the Snakes had out of the water, with Animals Jack Wotherspoon and Thomas Birkett sharing the goals across the day with four each. The Animals move to 1-2 and sixth on the ladder, leading the winless Snakes in eighth.
St John's were relentless while inflicting MHSOB's first loss of the season as they ran out 93-point victors at Melbourne High School. Aaron Thornton kicked four and took his overall tally to 12 from two games for the JOC's, while Glenn Costas did the damage around the ground. The win puts the JOC's at the top of the table, while MHSOB fall to fourth following the loss.
West Brunswick confirmed their hot form and second consecutive comfortable win with a 31-point victory against Yarra Valley at Doncaster Reserve. Dylan Muscat continues to wreak havoc forward of centre with four goals and Evan Lloyd was named in the best for the third week in a row. The Westies climb to third on the ladder, while the Bushrangers linger in seventh with just one win in their first year back in Division 2.