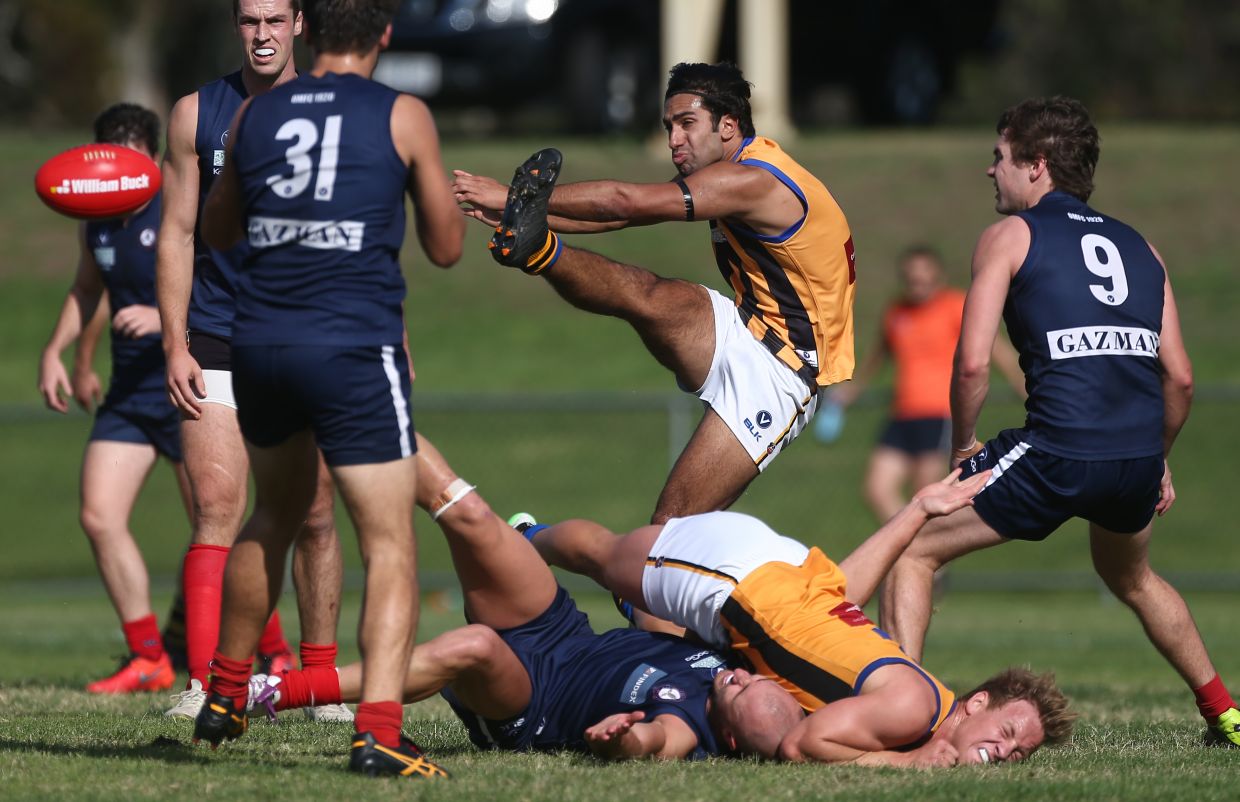 With transfers opening last week, there has been some early player movement with St Bernard's leading the charge as a host of talented players return to the Snakepit following their climb back into William Buck Premier.
2015 premiership player, Nathan Kazuro, looks set to return after spending the past two seasons with Doutta Stars in the Essendon District FL. Kazuro played 15 games in the Snowdogs' 2015 season and kicked a goal in his side's eight-point grand final victory over Old Trinity.
Clearances have also been filed for Will Considine, Domenic Iermano and Jakob Shaw while Nick Dachs' transfer from St Kevin's OB has been approved.
Old Melburnians are set to bolster their top-end talent with the acquisition of schoolboy and former Collingwood and Brisbane Lions player, Jackson Paine.
Paine played 16 AFL games between 2012-16 after being drafted with pick 50 in the 2011 National Draft.
St Mary's Salesian have also been active with former De La Sallian, Josh Tyquin, leading a host of ins as they return to Division 1 following a disappointing 2018 campaign where they registered just one win. Tyquin represented the U19 Big V side in 2016 and received a Grill'd Rising Star nomination in the same year.
The Saints will also add Marcus Brown (Thorpdale FC), Max Holmes (Thorpdale FC) and Hamish Heath (Collegians) in 2019.
In Division 4, 2014 OJ Meehan Medallist Tom Bell is set to return to Manningham Cobras after playing with Donald FC in the North Central FL over the past two seasons.