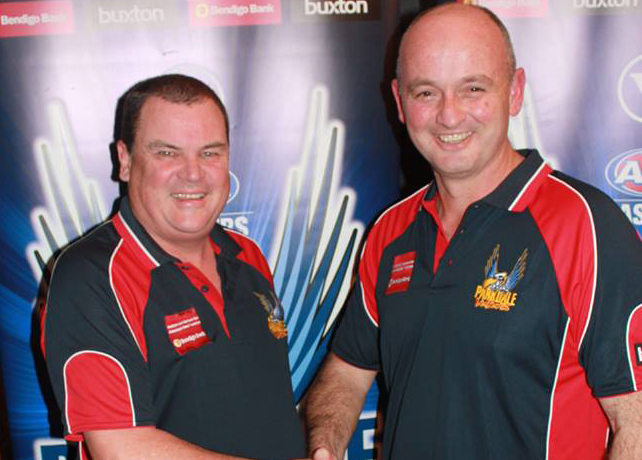 Parkdale Vultures will enter 2019 under the tutelage of new senior coach, Owen Lalor, after the club made the announcement on Facebook yesterday.
Taking the reins from Jason Bristow, Lalor has spent the past two years at VFL level honing his craft with Sandringham as an assistant to former AFL players Lindsay Gilbee and Aaron Hamill.
He formed part of the successful U19 Big V coaching panel this year when the VAFA broke a four-game losing streak and defeated AFL Victoria Country in Ballarat.
Read Parkdale Vultures Facebook post below:
"The Parkdale Vultures are pleased to announce the appointment of Owen Lalor as the club's senior coach.
Owen brings with him a wealth of experience within the VAFA, including coaching A Grade and representative football, VFL with Sandringham FC and school football through his role as a teacher at St Bedes College.
Owen's experience coaching senior VAFA, Under 19s and schoolboy football, in addition to working with the likes of Luke Beveridge, Lindsay Gilbee and Aaron Hamill highlights the level, and suitability, of coach that has been appointed to the role.
The club undertook a thorough process and tested a field of high quality candidates in the search for our next senior coach, with Owen's coaching pedigree, experience and vision for the club leading to his appointment.
President Tony Jenkins noted "the club is thrilled to get someone of Owens quality and experience to take our young group forward . 2019 will be an exciting year for the Vultures with the new pavilion, women's team and a new coach, we just can't wait to get started".
Owen is excited to take on this challenge of coaching a young group and continuing to build on the foundation built by departing senior coach Jason Bristow.
Lalor has hit the ground running, seeking out key personnel at that the club to begin the process of building for season 2019 and beyond. That process starts with bringing together his coaching team and connecting with current player leaders to ensure that the 2019 list is as strong and well prepared as possible.
As someone who grew up, and lives, in the area Owen will no doubt be familiar to a number of our members. Please join us in welcoming Owen to the football club."
Feature photo: Parkdale Vultures AFC