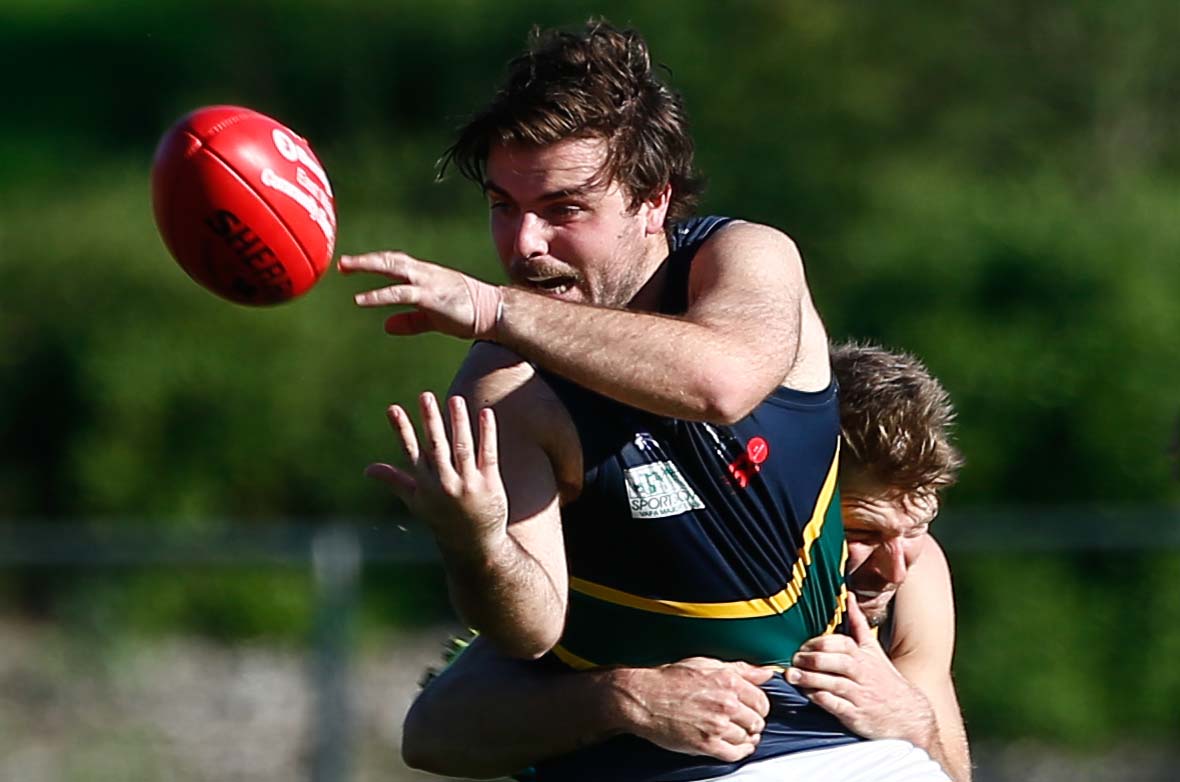 32 scoring shots to 16 helped UHS-VU maintain their unbeaten run as they defeated Swinburne University by 71 points at Brens Oval. Esubalew Ramsay starred for the Vultures and led the way through the midfield as Mitchell Sweeney top-scored with four goals up forward. Tim Clark was the best of the Razorbacks who have now lost three of their past four matches. The Vultures are still a game and more than 40% clear of the House in second spot.
Westbourne Grammarians secured one of their most important wins for the season as they came from behind and defeated La Trobe University by seven points at La Trobe Uni. Trailing by eight points at the last break, the Warriors kicked four goals to one in the final term as Justin Porter bagged five up forward. Porter was best afield alongside Jacob Russell while David Hacker and Mitchell Gleeson were instrumental to the Trobers' hopes. The Warriors go a game clear in third spot on the ladder while the Trobers are eighth but on the same number of points as the Falcons in ninth.
Canterbury made their top four aspirations well known with a comprehensive 92-point victory over South Melbourne Districts at Lindsay Hassett Oval. Eight goals in the first term set the scene as the Cobras refused to allow their opponents a sniff throughout the match. Jason Blakemore was best on ground for the second consecutive match for the Cobras, while Nicholas Szabo and Mitchell Szabo shared the spoils with four goals each. Jamie Brooker and Nick Leach fought hard for the Swans but they remain winless and in 10th. The Cobras go from fifth to fourth and have a strong percentage of 118.05%.
Power House were made to work as they defeated Albert Park by 24 points for their 11th win of the season. The House trailed by 17 at the first break after the Falcons piled on six goals in the opening stanza but via the elite work of Adam Collett and Sam Confait, the House pulled it back with 13 goals to eight for the remainder of the match. Collett kicked three in a BOG display and Confait nailed four, while Ben May and Luke Liddiard stood out for the House. The Falcons remain ninth but are in striking distance of the Trobers while the House are comfortable in second.
An opening half of nine goals to three helped Point Cook registered a much-needed victory against Richmond Central, running out 12-point winners at Saltwater Reserve. Leading by 39 at the half, the Dogs were outscored seven goals to three in the final two terms but held on with Marcus Groves and Jed Eastwood the standouts. Jake Munro kicked four and took his season tally to 53 for the Snakes while Stewart Beswick was their best. Both sides have five wins and sit a game outside the four, with the Snakes leading in sixth and just one spot above the Dogs.