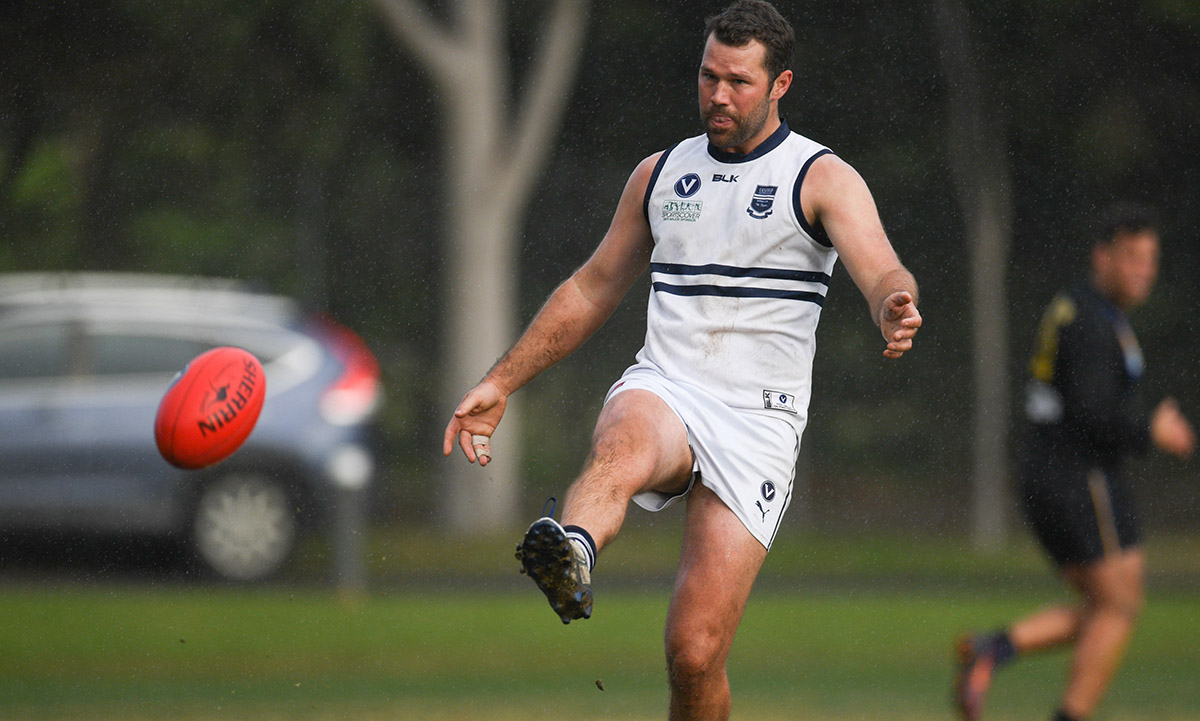 Caulfield Grammarians kept their finals hopes alive with a thrilling three-point win over St Bernard's at the Snake Pit. The Fields trailed at every break throughout the day but kicked 2.5 to 2.1 to edge past the Snow Dogs for their first loss on home soil this season. Keegan Stewart was a standout for the Fields with four goals, while Jack Wallace and Timothy Nixon found plenty of the ball. Chad Jones starred for the Snow Dogs with seven goals, taking his tally to 87 with two games remaining in the home and away fixture. Adam Bentick stood out as the best Snow Dog. It was the Snow Dogs' second-lowest score of the season and lowest at the Snake Pit.
Monash Blues moved out of relegation territory following their 17-point win over Ajax at Gary Smorgon Oval. One point separated the two sides at the first break before the Blues piled on a match-winning five goals to one in the second term. No results had been submitted for the Blues at time of publication, but Kane Nissenbaum and Dov Paltiel fought hard for the Jackas. The loss means the Jackas fall into ninth spot on the ladder and one game below the Blues in eighth.
Old Haileybury went one step closer to securing their safety from relegation with a 47-point victory over Mazenod at Central Reserve. Unfortunately, no results had been submitted at the time of publication. Haileybury sit sixth with five wins, while the Nodders are 10th with three.
University Blacks secured their 13th win from 16 games with a comfortable 86-point triumph over Parkdale Vultures at the Uni Oval. The Blacks registered 46 scoring shots to 15, with 17 of those (6.11) coming in the fourth term. Hugh Curnow dominated with four goals in a BOG performance for the Blacks alongside Angus Locke and Luke Sevior who kicked three majors each. No results had been submitted for Parkdale at the time of publication. The Blacks are one game behind both the Snow Dogs and Panthers, while Parkdale sit seventh and two games above teams in the relegation zone.
Old Carey retained second spot on the Premier B ladder after they defeated Beaumaris by 14 points at Carey Sports Complex. Six goals to one in the opening term set the foundation for the Panthers' win as the Sharks gradually came back with three goals to one in the second half. Henry Schade and James Gaff were named best for the Panthers, while Kristian Jaksch returned to form post-injury with three goals. Jonno Nash and Robert Cathcart stood tall for the fourth-palced Sharks as they sit just one game ahead of the Fields.