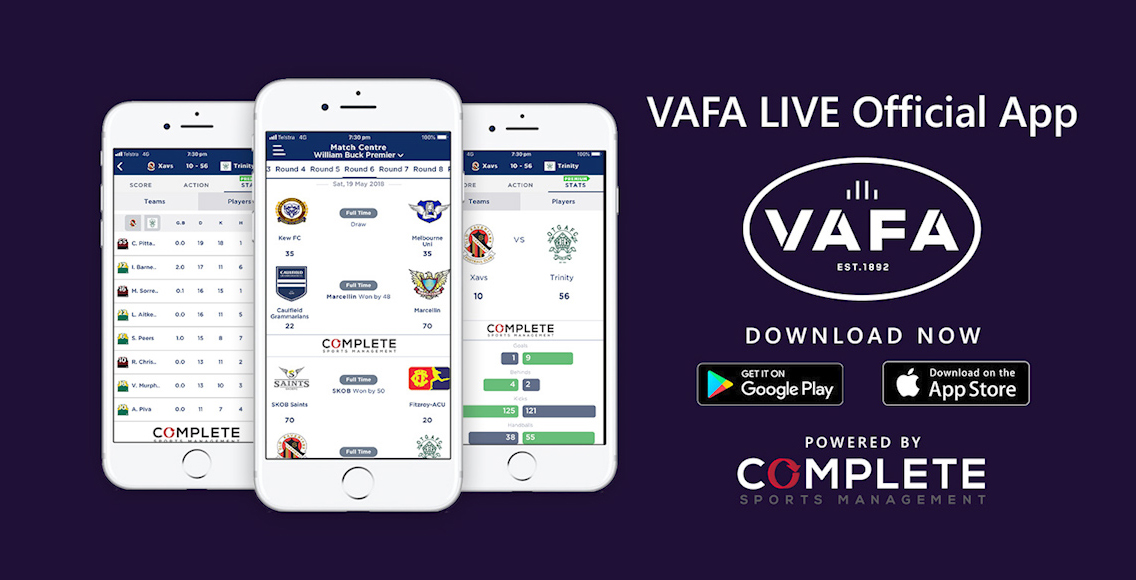 The VAFA and Complete Sports Management have extended their partnership in 2019 whereby all William Buck Premier men's and women's matches will feature live statistics through the VAFA Live Official App.
Make sure you download the app from the App Store or Google Play for a two-week free trial and see a wide variety of individual and team stats every Saturday.
The app also includes post-game on-camera interviews with players and coaches, match reports, fixtures, ladders and live match centre.