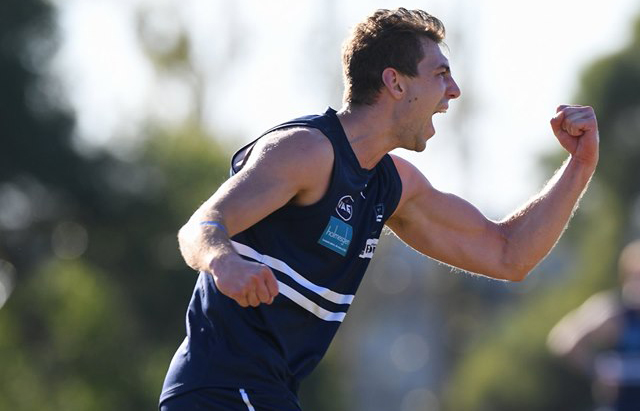 Caulfield Grammarians will return to William Buck Premier for the first time since 2012 after they booked a spot in this year's Premier B decider with a thrilling one-point win over Old Scotch.
The Fields, who had a 1-1 record with the Cardinals this season, led by two points at three quarter time and held on when Scotch booted the last two goals of the game.
Nathan Page and Julian Dobosz kicked three goals each for the Fields while Nathan Peterson was named best afield.
Jack Bull and Will Mitchell found plenty of the ball for the unlucky Cardinals as they await the result of Uni Blacks and Beaumaris tomorrow to find out their opponent in next week's preliminary final.
The Fields will be playing for their third Premier B/B-Section flag after winning in 1925 and 2011.