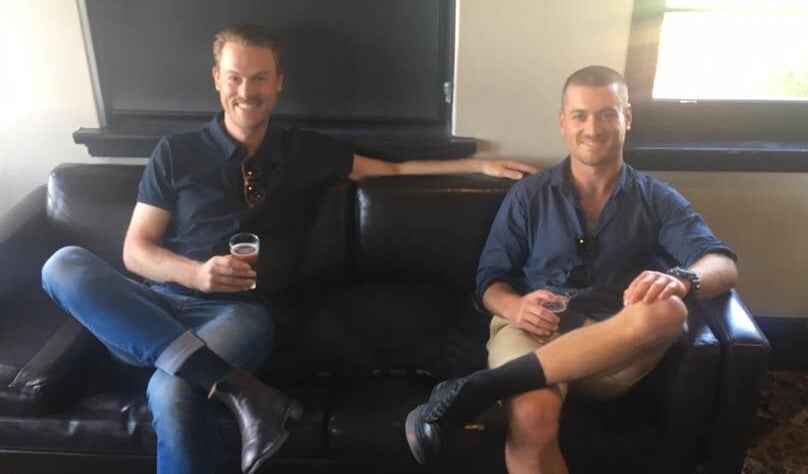 Tash Gunawardana
Old Ivanhoe Grammarians FC's U19's coach, Jordan O'Neill, made the unselfish decision last week to forego his agreed upon payment for his coaching services so he could play in his best mate's Andrew "Major" Paine's 200th match.
For O'Neill, it was a classy act foregoing his coaching payment for the entire 2019 season and instead taking the opportunity to play with Paine in Old Ivanhoe's reserves match against Mazenod last week.
Paine was interviewed in the lead up to his 200th match by Old Ivanhoe Grammarian's On The Couch host, Jordan Stanton.
"I've got a very special man with us and would you like to introduce yourself to the wider Ivanhoe folk," Stanton said.
"200 games for me, 12 years at the footy club", Paine said.
It has been a long journey for Paine at the Hoers, one shared with best mate O'Neill.
"Very good memories together and we cherish a lot together," Paine said.
Paine began his football career with the club in the thirds before playing most of his career in the seniors.
In his time at the club, Paine has been a versatile defender with the ability to play on any size forward with his intensity and discipline inside defensive 50.
"I am a back-pocket specialist and always have been," he said.
Paine is the true club man off the field as well, always leading from the front at the many footy trips and social events.
O'Neill and Paine have been best mates since Year 10 at Ivanhoe Grammar and are also housemates.
Old Ivanhoe reserves pulled off a great win in Paine's milestone match as they defeated Mazenod by 24 points.
Both Paine and O'Neill were among the best players in the match.
Old Ivanhoe Grammarian's will face the Hampton Rovers this Saturday in Round 10 of the Men's Premier C Reserve competition at 11:40am.