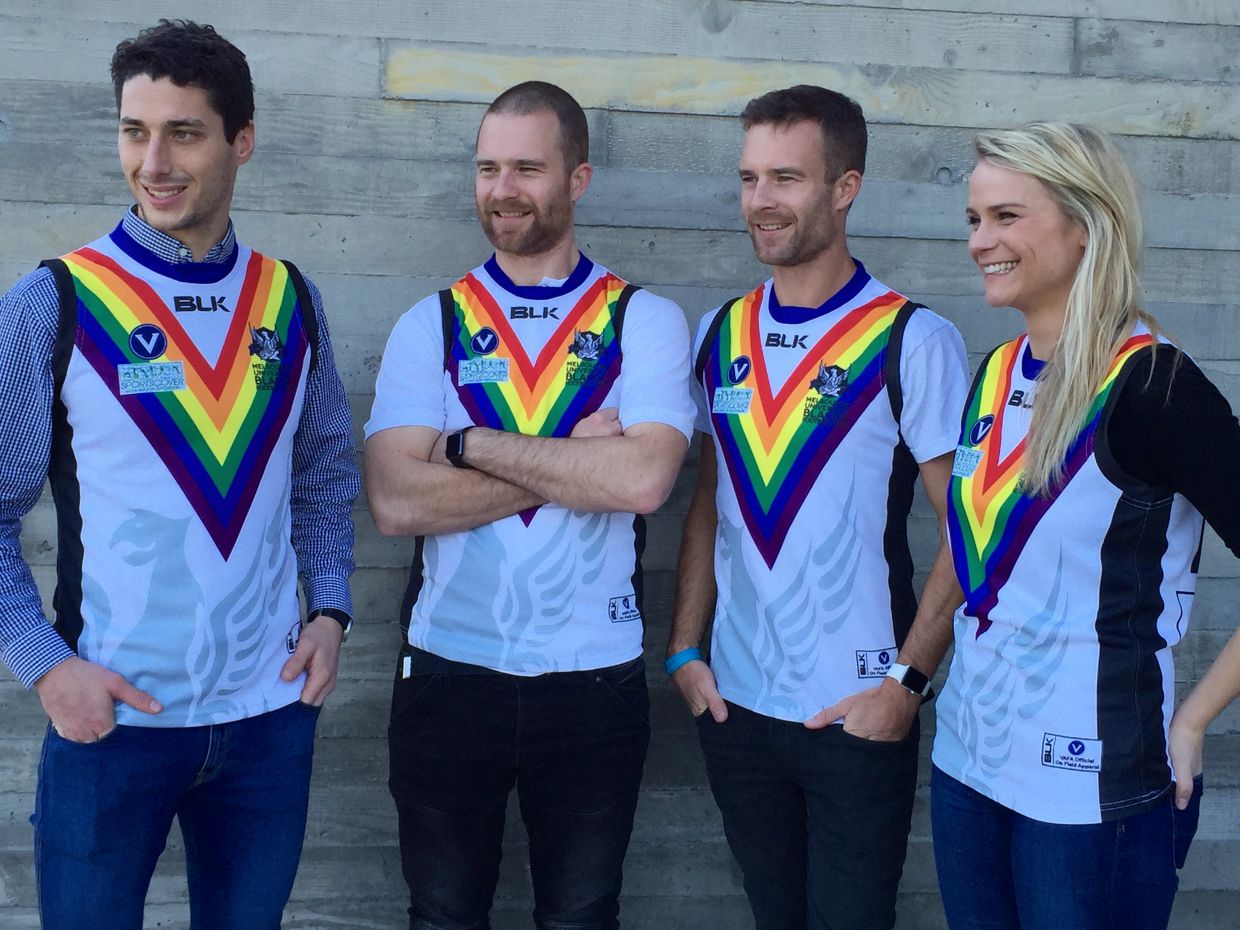 Prime Minister Tony Abbott has spoken out about the Gay? That's OK! initiative which is set to launch this weekend at the blockbuster clash between University Blacks and Collegians at Melbourne University Oval.
Appearing on 2UE Drive with Justin Smith yesterday, Abbott responded to questions regarding the initiative by admitting he's happy to say it's OK to be gay.
"What this gentleman (Lachlan Beaton) wants is someone to say it's OK to be gay," he said.
"Look, I'm happy to say that. I am very happy to say that."
The Gay? That's OK! initiative will take place on Saturday 29 August, with University Blacks wearing a specifically-designed rainbow coloured football jumper in a bid to showcase their support of the initiative and communicate their acceptance to the wider community.
University Blacks life members, Lachlan and Charles Beaton, created the initiative following Lachlan's own 13-year struggle with self acceptance.
Listen to Abbott speak about the initiative from the 12 minute mark below: