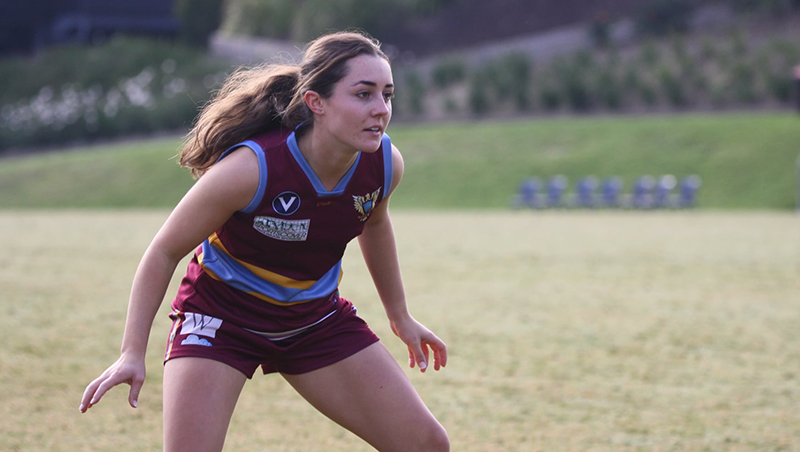 Congratulations to Marcellin's Bianca Keogh who has been named the Round 12 Anytime Fitness Rising Star nominee.
Bianca was instrumental in the Eagles' impressive 56-point win over Old Trinity on the weekend and has been named in the best four times throughout the season.
What the club said:
"Bianca played her junior football at Montmorency JFC before joining her older sister at Marcellin this year. She comes from a very sporting family, loves the opportunity to compete and to play with her sister Brianne (fellow Senior player).
Bianca plays like Jamie Lambert and Trent Bianco. She has very clean hands, great vision and is a tough all-round competitor. Around the club, Bianca is known for being a great teammate and a very hard worker at both training and on game day."