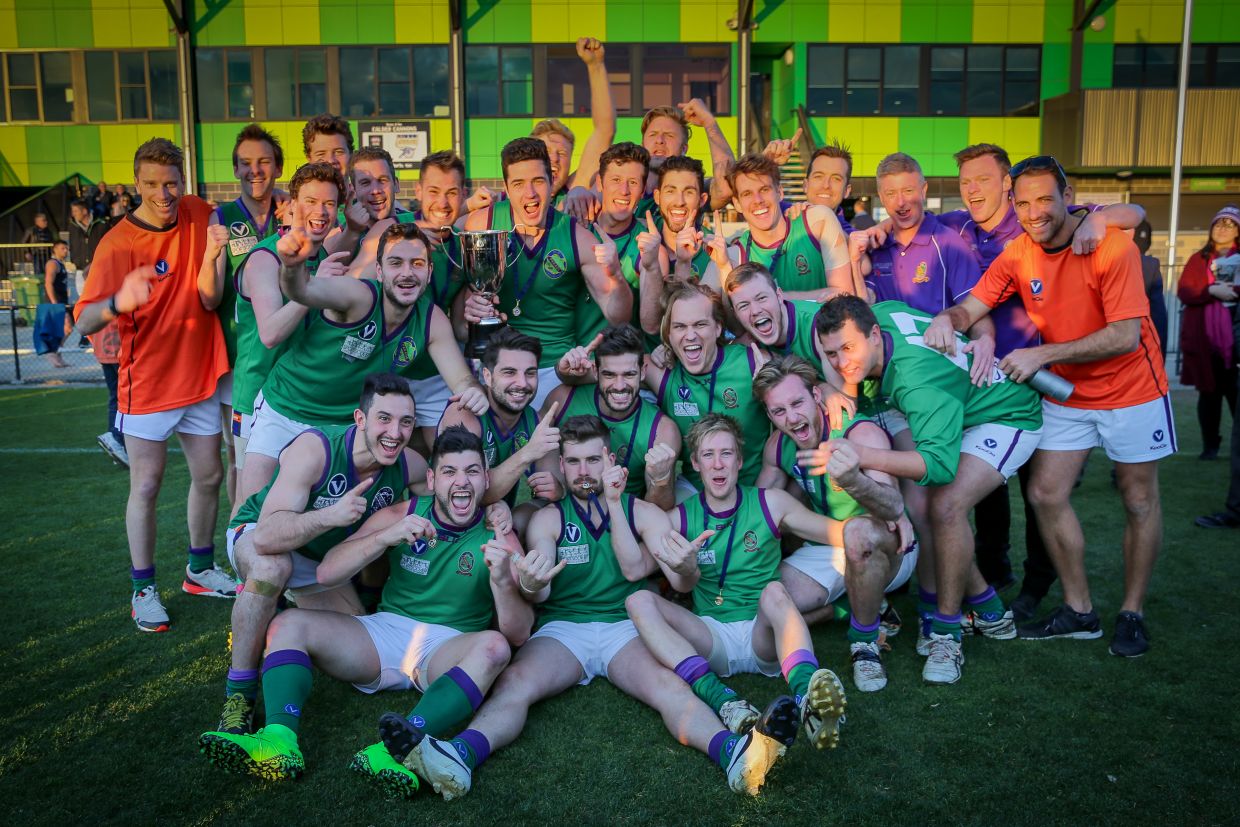 Old Paradians won their first premiership in 29 years with a 15-point victory over Ivanhoe at Highgate Reserve earlier today.
Trailing by nine points at the end of the first quarter, the Raiders did what they have done all finals series and accelerated throughout the latter part of the match to register six of the last eight goals of the match on their way to premiership glory.
Coach David Boundy and captain Chris Kandilakis backed up strong performances in the Fullerton Medal vote count with supreme individual displays, while James Kandilakis continued his deadly form in front of goal with four majors for the premiers.
Justin Harty and Lachlan Roberts did their utmost to swing the momentum back in the Hoes' favour with standout performances in their side's loss.
The Hoes were dominant throughout the season, winning 16 matches on their way to the finals series. Both sides will now travel to Division 1 in 2016 and one gets the inkling they will not be anywhere near out of their depth.