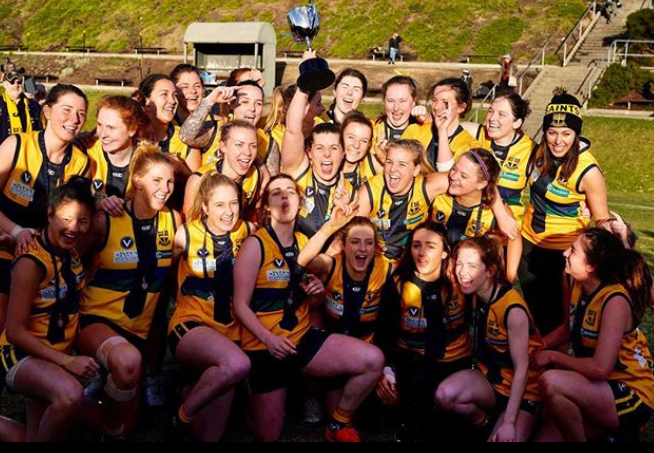 St Mary's Salesian claimed their second VAFA Wilson Women's flag when they defeated West Brunswick by 31 points at Marcellin College. Led by a best-on-ground performance from Ruby Svarc, the Saints hit the scoreboard 13 times while keeping the Westies to just two behinds for the day. Tash Rappos and Bec Grant provided plenty of run and carry for the Saints, while Joelly Firmin, Rachel Gill, Kayla Smith and Grant each kicked a goal. Amy Clark and Premier B (Blue) Medallist Melissa Lindsay fought valiantly for the Westies as they suffered their second consecutive grand final loss. The Saints came from second spot on the ladder after falling to the Westies in the second semi-final.
Best on Ground Medal: Ruby Svarc (St Mary's Salesian)
Earlier in the day, West Brunswick claimed a thrilling Premier B (Blue) Reserve flag when they came from 22 points down at the final break to overrun Old Geelong by two points. The Westies hadn't bothered the scorers in the opening three terms but found something and accelerated with four straight goals in the fourth. Emma Lippmann was outstanding for the Westies and was named best afield, while Gemma Gray top-scored with two goals. Brooke McKay kicked two goals and was a standout for the OGettes.
Best on Ground Medal: Emma Lippman (West Brunswick)
Photo: St Mary's Salesian