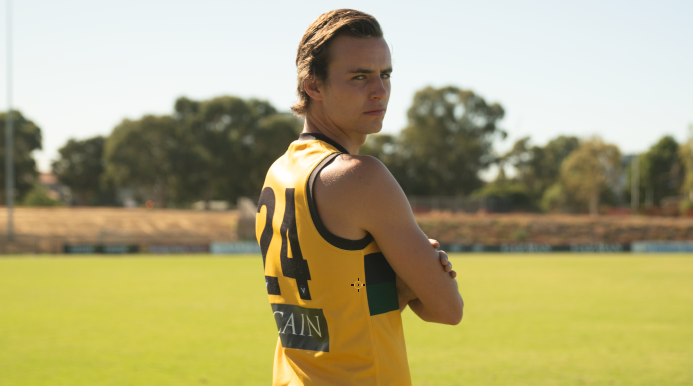 There is always such a massive build up to Round 1, with long pre-seasons, practice matches & the anticipation for what the season holds. So much emphasis is placed on that first weekend in April but the same amount of premiership points is on offer this weekend, with all Division 1 clubs having the same agenda heading into the Easter break. Finishing at 5pm with another, or in same cases their first, four points in the bank.
Both Kew and UHS-VU had impressive victories last week, accounting for Old Paradians and Prahran Assumption respectively. The Vultures return to their home deck for the first time in 2019, unveiling their Division 2 flag in the process. Brens Oval has been somewhat of a fortress in recent years and should enter this clash with supreme confidence on the back of an impressive second half in Round 1 and Thomas Walters kicking six. The Bears are poised to start the year 2-0 with a systematic win, after using an even spread of goal kickers and defensively keeping Old Paradians to two goals in the first half and seven overall. Max Waters is one to watch for the Bears and if he and the likes of Sambevski and Delbridge get going, Kew should do what only one other side in two years has done; get the chocolates in Parkville.
Back to back home games has the recipe for Peninsula to start the Division 1 season with a bang, and that they did when they slammed home 20 goals at the Peninsula School. Their class in Glenn and Pomeroy hit the scoreboard and were named best a field after Peninsula's first hit out. Prahran Assumption certainly have their work cut out of for them in Round 2. James Musster was exceptional, as was Callum Wilson kicking seven of their nine goals. More avenues to goal will be required if they are any chance to avoid going 0-2.
The Oakleigh coaching staff would've walked to the ¼ time huddle in Round 1 ecstatic with 10 shots on goal. Unfortunately, not one registered through the big sticks and they were three points down to Preston. Rectifying this, the Krushers accounted for the Bullants and go into this 2018 Semi Final rematch against Therry Penola on the winners list. An epic encounter ended the Lions season last August, and back on their home patch this week, they will be looking to open their account and somewhat atone for that exit. Brock Egglestone kicked six last week and will be a massive threat to the Krushers, who's fire-power is well known.
A relegated Premier C club in St Mary's Salesian take on the promoted Division 2 side Old Paradians which presents as a prime opportunity for both clubs to work out where they sit in the scheme of things for 2019. Ferndale Park itself offers up a challenge for Old Paradians, with the Saints playing the venue so methodically in their latest foray in Division 1. The Raiders started last week quite slowly before hitting the scoreboard late, and will need to hit the ground running if they are to cause what to most onlookers would claim to be an upset.
After both Preston Bullants and the West Brunswick suffered defeats last week, the knowledge that one side will find a welcome four points at the conclusion of Saturday gives this game a lot of interest for those at Ruthven Reserve and elsewhere. Both mid-table sides in 2018, the Bullants were held to two behinds in the final quarter last week while the Westies hung tough in a relatively low scoring affair falling by 24 points. Preston conceding 32 shots on goal against a potent forward line and will need to tighten up back at home if the are to get on the winners list. For both sides, 1-1 looks a lot better reading than 0-2 going into a week off.