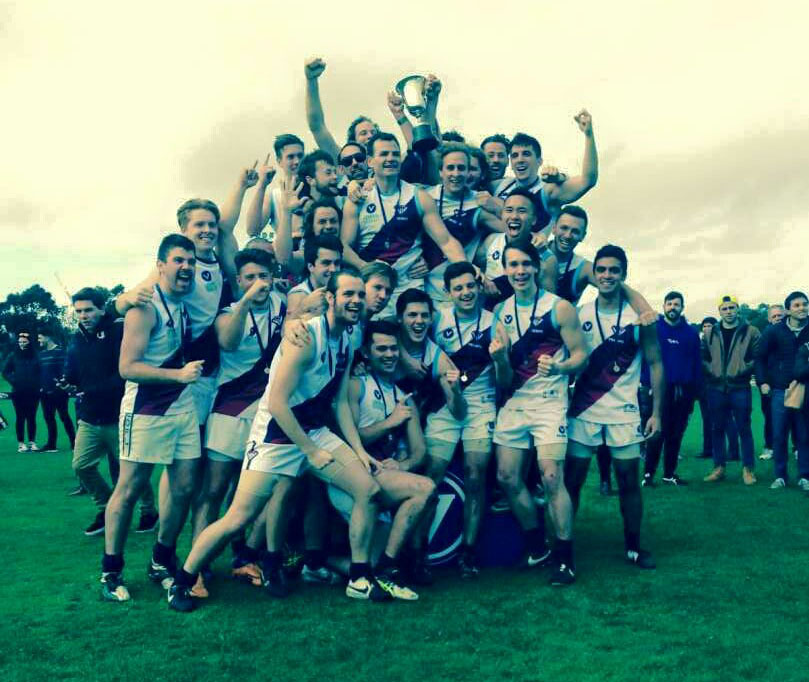 Premier Thirds champions have been crowned for 2015, with St Kevin's Old Boys, Old Xaverians and Penleigh and Essendon Grammar School winning their respective sections at Sportscover Arena this weekend.
St Kevin's capped a sensational 2015 season with a 22-point victory against Old Xaverians in the Premier Thirds grand final. Trailing by two points the three quarter time break, SKOB came out firing in the last as they piled on 4.6 while keeping their opponents to just one straight goal. James Dimattina starred for SKOB and earnt himself the best-on-ground medallion at the post-game presentation. Both sides were clearly the two dominant teams in Premier Thirds throughout the season, finishing on 13 wins at the conclusion of the home and away fixture.
Prior to the Premier Thirds decider, both SKOB and Old Xaverians competed in the Premier B Thirds grand final, with the Xavs running over the top of their opponents by 72 points. 26 scoring shots to nine set the scene for the runaway victory as Matt Owen tore shreds in a stellar performance and earnt himself the best on ground medallion. The victory capped off an unbeaten season for the Xavs, who went 13-0 throughout the home and away fixture. SKOB's finals performance was just as impressive after they scraped into the top four on less than one percent and flicked the switch to claim victory in the semi and preliminary finals by an average margin of 40.5.
Earlier in the day, Penleigh and Essendon Grammar School claimed the Premier C premiership in front of an enthusiastic crowd as they defeated Marcellin by 24 points. Trailing by nine points at the end of the first half, PEGS kicked seven goals to two in the final two quarters to run over the top of the brave Eagles outfit. Captain Sam Caruso dominated in a best-on-ground performance, while Rhys Centin proved a handful for Eagles defenders as he kicked three majors in the win.