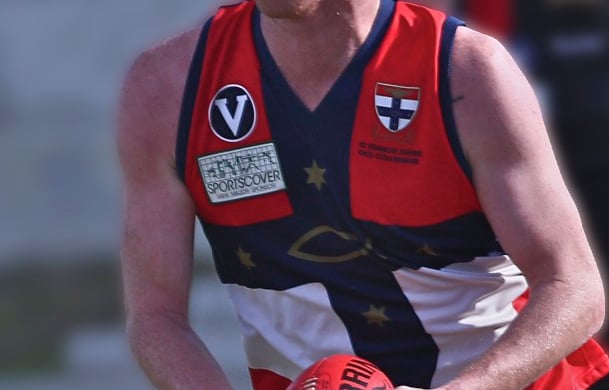 The VAFA Board and Administration can confirm that Division 3 club St Francis Xavier will now play the 2015 season in Club XVIII Section 2 instead of lining up in Division 3. As was reported a few weeks back, the club failed in their attempts to recruit enough players in order to sustain a senior club where the requirement is to field both a senior and reserves side in Division 3.
This decision was not taken lightly and General Manager of Football Operations, Brian Goodman confirmed that there has been a regular communication line with all affected parties.
"St Francis Xavier President Drew Butcher confirmed to the VAFA last night that the club would accept our offer to play in the Club XVIII competition as they simply did not have enough players to field both senior and reserves sides in Division 3" said Goodman.
"The club had an initial meeting on Tuesday night this week and we immediately were in contact with other affected clubs, especially Aquinas who were to be their round 1 opponents."
"Aquinas have been understanding and we thank them for their acceptance of what is a difficult situation on the eve of Round 1" Goodman said.
The VAFA floated the idea of promoting Canterbury, who finished third in Division 4 in 2014, to avoid having a bye in the section, but given the late notice and the fact Canterbury wanted to earn promotion on merit, the club declined the proposal.
"We completely accept the decision of Canterbury and that is their right to compete in Division 4," said Goodman.
With the departure of St Francis Xavier, both Division 3 and Division 4 will have 11 teams with each club to have a couple of byes during the season. The VAFA will now be forced to perform a re-fixture of Division 3 taking effect after the completion of Round 1.
"The fixture will remain the same for Round 1 with Aquinas to have a bye, then a new fixture will be issued from Round 2 onwards" Goodman confirmed.
"Unfortunately we are forced into this situation in order to provide an equitable competition for all involved."
St Francis Xavier's move to Club XVIII 2 will be a smooth transition as Bulleen Templestowe confirmed they would not be fielding a Club XVIII side in 2015. With the Bullants pulling out, St Francis Xavier will take their place in the section. St Francis Xavier will play their first match in Club XVIII Section 2 against Westbourne Grammarians at home on Saturday.