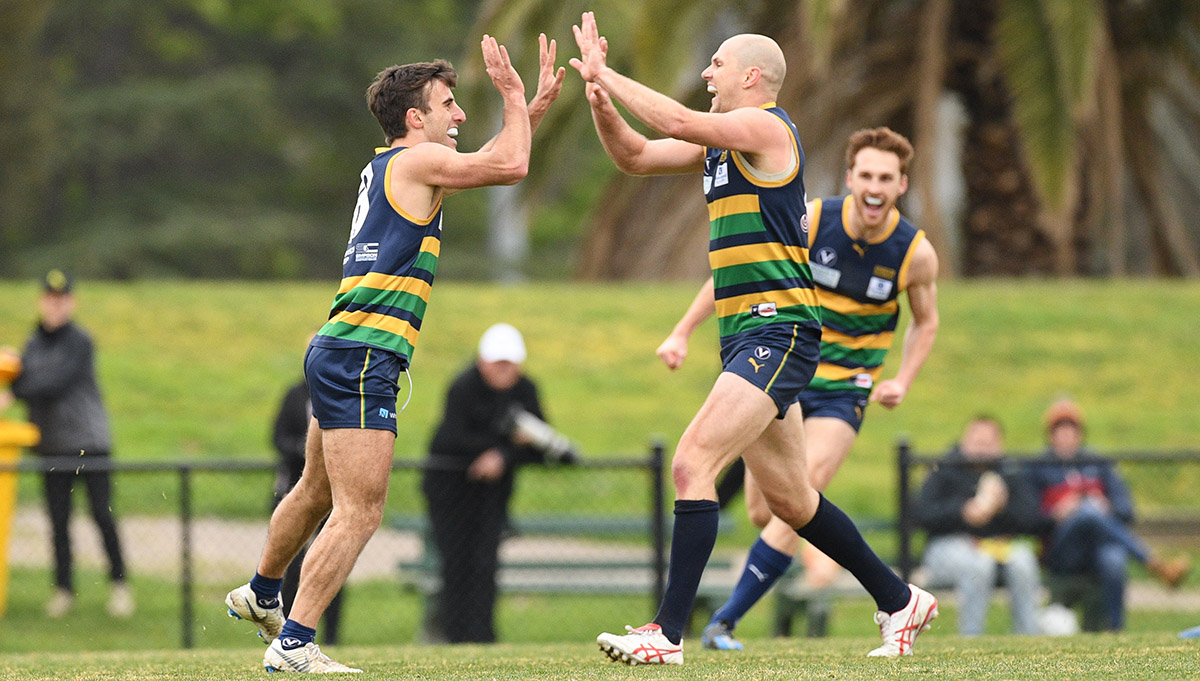 St Kevin's OB premiership star, Stephen Gilham, has penned an open letter upon his retirement from football, thanking the SKOB community for the last four years of his career.
Gilham played 114 games of AFL with Port Adelaide, Hawthorn and GWS before joining SKOB in December 2014 and enjoying 36 senior games; including the 2015 Premier B flag.
In his letter on the club's website, Gilham thanked the SKOB community for the love and support both he and his family have received since first joining.
"After knowing one player at that first (training) session, I now have hundreds of close friends," he wrote.
"Some of them have become my very best mates, friends I will have for the rest of my life. I feel incredibly lucky to have come along when I did."
He was unstoppable in their 11-point 2015 Premier B Grand Final victory over Old Melburnians and was named Ian Cordner Medallist after kicking three goals in the second half and helping his side overcome a 40-point deficit.
"I will never, ever forget that day," Gilham wrote.
"It is now my most treasured memory from my playing career. I have never felt as happy for a group of people as I did that day.
"I am aware of the pain the club had felt for the previous 10 years prior to that, and to see what it meant to everyone involved was so fulfilling."
The past two seasons of Gilham's career have been cruelled by injury, meaning he unfortunately missed out on both of SKOB's William Buck Premier flags.
"It wasn't meant to be," he wrote.
"Footy can be so cruel sometimes. That's why you have to make the most of any opportunity you get when it presents!"
Gilham will now focus his attention of assisting SKOB in their bid for the three-peat in 2019.
To read the full letter, click HERE