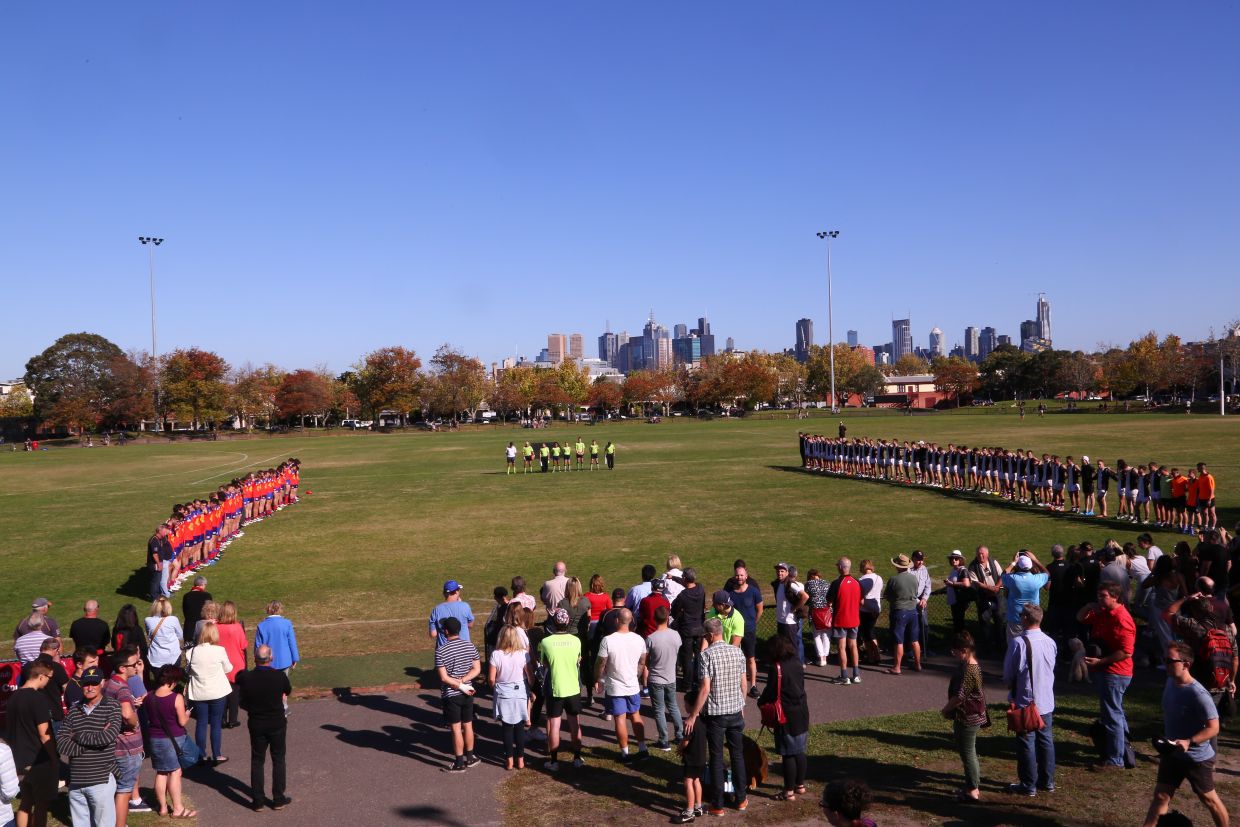 Two senior VAFA matches were held earlier today, with St Bedes/Mentone Tigers reigniting rivalries with Old Scotch and Fitzroy hosting Ajax in Premier B Anzac Day blockbusters.
St Bedes/Mentone Tigers proved too strong for the Cardinals in their seven-point come-from-behind effort at Brindisi Street Oval. Trailing at every break prior to the final term, the Tigers kicked four goals to two in the last 30 minutes to run out the game stronger and record their second win for the season. Mitch Coen did the damage in front of the big sticks with four goals for the Tigers and took his season total to 10 majors from three matches, while Patrick Hurst was named best on ground in a standout performance. Jono Daggian continues to lift week in, week out and snagged three alongside Tom Havers for the Cardinals. Despite the loss, the Cardinals sit second on the Premier B ladder, while the Tigers are third on percentage.
In front of a sensational Brunswick Street Oval crowd, Ajax upset the home team with an 18-point victory against Fitzroy. Jake Lew played his best game for the season after missing last week for the Jackas, registering four of his side's 11 goals. Ben Kalmus and Brad Caplan starred for the winning side, while Dan Bisetto (three goals) and Tom Biscaro flew the flag for the winless Roys. Due to six Clubs sitting on two wins for the season, the Jackas remain in seventh position on the ladder, just two spots above the Roys.