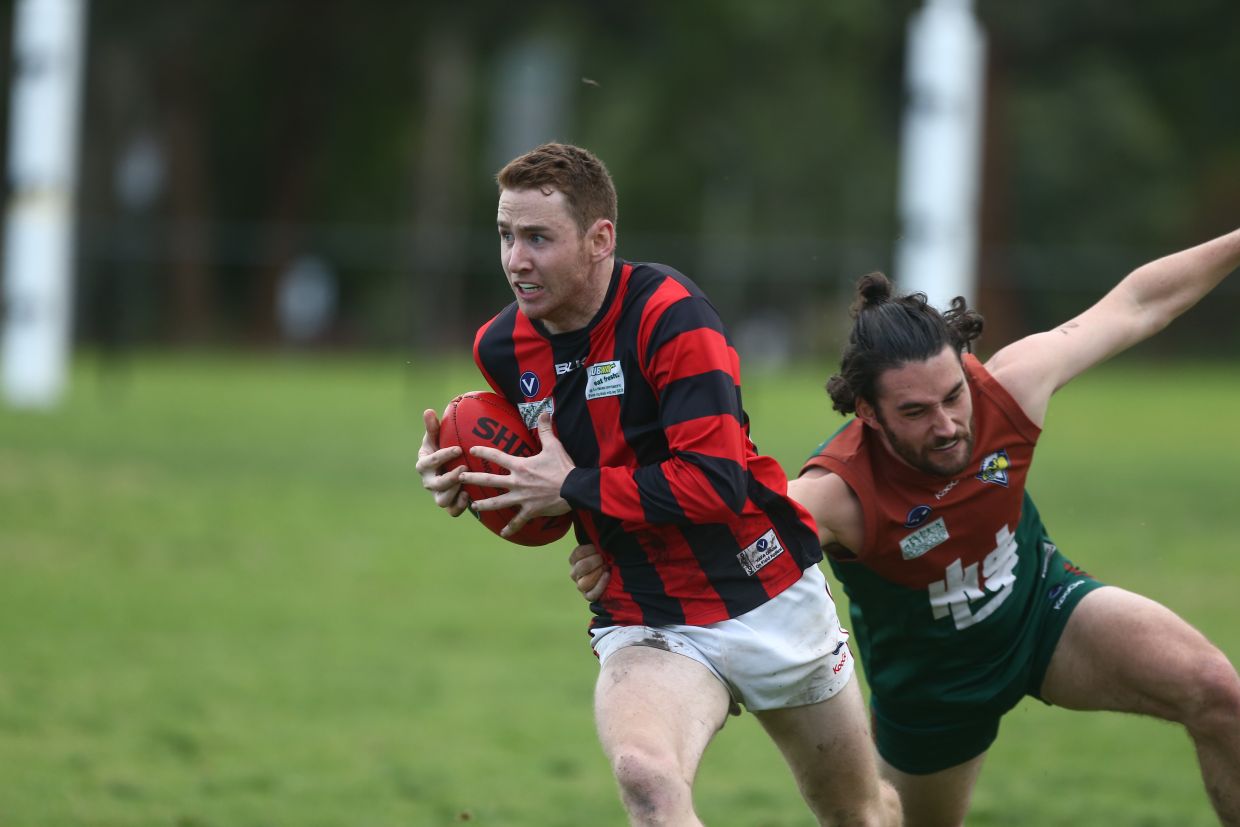 Mitch op't Hoog
Last year, Hawthorn AFC and Glen Eira were a class above in Division 3. Managing to finish first and second, respectively, at the end of the regular season, the two teams were scripted to meet in the grand final. While it was Hawthorn who finished atop the regular season ladder, it was second placed Glen Eira who took the opportunity and ran out emphatic premiers, winning by a margin of 47 points in the Grand Final. Hawthorn managed to keep Glen Eira within striking distance for the first three quarters but it was a four goal to none final term that solidified the premiership silverware for Glen Eira.
As we bid farewell to Glen Eira and Hawthorn who scale the ranks to Division 2, we also say adios to Elsternwick, Aquinas and Parkside who struggled to gain any momentum in 2016, finishing with only seven wins between them, and will be heading to Division 4 in 2017.
Our first new team for season 2017 will be Richmond Central, who have dropped down from Division 2, after failing to win a game last year. We're hoping their luck can turn around with some strong recruiting over the off-season. They've also got a new coach, Shannon Collins, who will look to inject new energy into the team and get them back on the winners list. Their first game for 2017 will be against Canterbury Football Club, who finished 7th last year and will look to improve their consistency this season and push for finals. I'm tipping Richmond Central to win in a close game at the Snake Pit, Kevin Bartlett Reserve.
La Trobe University were unlucky not to make the Grand Final last year after recording just the three losses in the regular season. However, they were simply outclassed by the eventual premiers in Glen Eira who beat them in the Prelim by 74 points. With the Glen Eira and Hawthorn promoted out of Division 3, 2017 might be La Trobe's time to shine, despite a lot of movement on their team list. La Trobe come up against South Melbourne Districts in round one who would be disappointed with last year after their heartbreaking elimination from finals. It was a goal from the boundary with 30 seconds left on the clock that saw them lose to La Trobe University in the Semi Final and end their season on a sour note. Should they be able to bounce back from the heart ache, South Melbourne should, once again, push for finals in 2017. Their round one match-up is a perfect opportunity for redemption against La Trobe, and I believe they will achieve it. I'm tipping South Melbourne to win by seven points.
Power House AFC will look to keep improving after scraping into the finals in 2017 and managing to claim a finals victory before taking a convincing loss from Hawthorn in the prelim. Boosted by the return of club favourite, Sam Confait, and the promotion of Hawthorn and Glen Eira, 2017 could be Powerhouse's year and are my darkhorse tip for the flag. They'll face newcomers and Division 4 premiers, Westbourne Grammarians, in round one who went through undefeated in 2016. This match-up could a be preview of the Division 3 2017 finals and is one not to be missed. If all goes Westbourne's way, they are a chance to go back-to-back in 2016-17. In saying that, I'm tipping the home team, Powerhouse, to deliver a five point win and give Westbourne their first loss in over 12 months.
Point Cook are another new face in Division 3 after making the grand final in Division 4 last year. They would dissapointed with their loss to Westbourne in the Grand Final given they were leading at every main break. Alas, season 2017 is a new year and if point cook can channel their anger and disappointment in a positive way, there's no saying how far they can go. They'll come up against fourth placed UHS-VU AFC who, despite losing 11 players to other clubs during the off-season, have had a massive influx of new players and have managed to hold on to the core of 2016's best 18. Should the new player mesh with the current core group at UHS-VU AFC, they should push for a top two finish. I'm tipping Point Cook to win by four goals in a tightly contested match.
The final match-up for the week is Albert Park AFC versus Swinburne University AFC, two teams who finished 2016 just a few games clear of relegation, ranked 8th and 9th, respectively. This battle could be a fight to avoid relegation in 2017, and every point counts, even this early in the season. To hopefully turn their luck around in 2017, Albert Park have had a big offseason of recruiting and will have 18 new faces down at the club for the season ahead. While Swinburne have taken the same approach and signed on more than 25 new players for the season ahead. My tip for round one is Albert Park by 14 points.
The year is shaping up to be a hotly contested battle for finals spots, with all clubs possessing the armoury and potential to take out spot. A slow start to the year could see some premiership hopefuls fall behind the pack and miss their chance. Every win in Division 3 will go a long way, as I'm predicting very few points separating first and fifth spot. My tip for the flag in 2017 Powerhouse, although, it could be any number of clubs to snatch it from their grasp. It should be a ripper year ahead. Good luck to all teams for season 2017.
Tips:
Richmond Central V Canterbury Football Club
South Melbourne Districts Vs La Trobe
Power House Vs Westbourne Grammarians
Point Cook V UHS-VU AFC
Albert Park AFC V Swinburne Uni