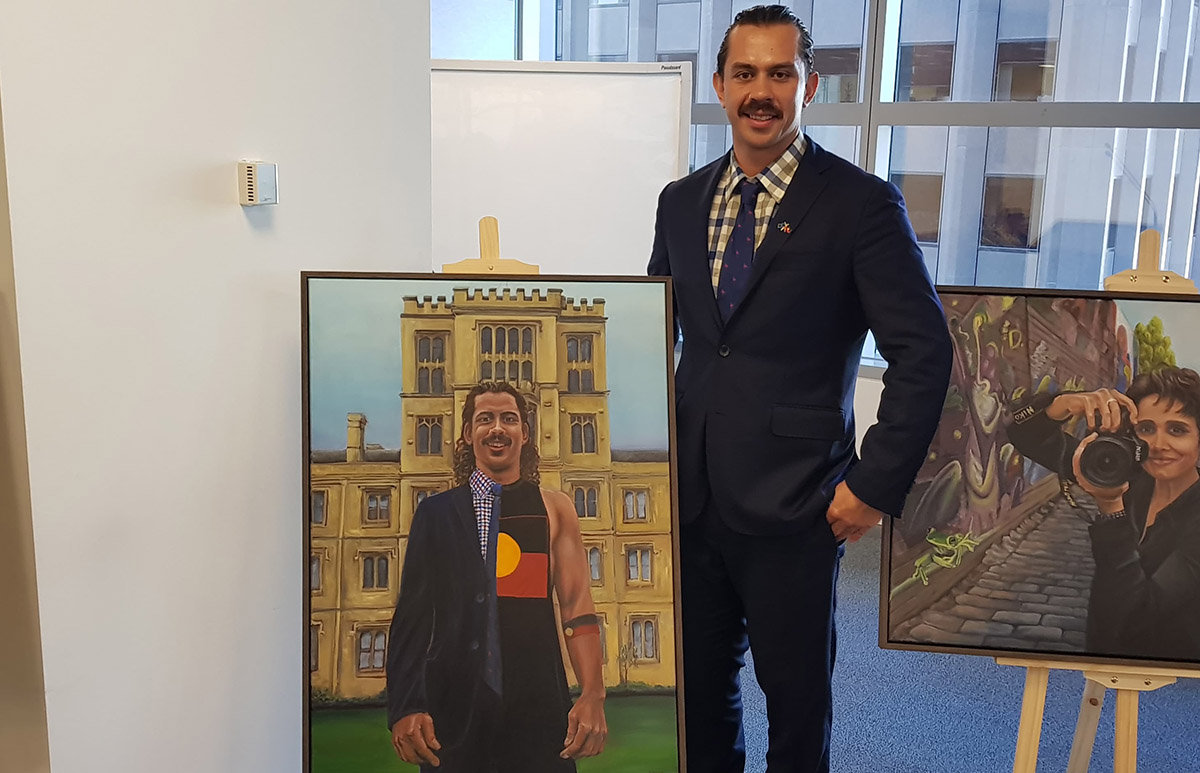 University Blacks and Ireland Big V star, Tyrone Bean, was last week recognised for his work promoting indigenous culture as part of the Keys to our Country Exhibition during NAIDOC Week.
Tyrone was one of 12 indigenous Australians painted by Celia Moriarty in a series of portraits of those who bring their culture into their work.
Celia said "through his life motto "Make the Impossible Possible", Tyrone has shown determination to become the first member of his family to reach past Year 10 and to further study a post-graduate degree and to become the first Aboriginal teacher employed at Wesley College".
Tyrone has played a pivotal role as mentor and founder of youth programs including 'Raise the Bar' and was at the forefront of the VAFA's first-ever Indigenous Match between Uni Blacks and St Kevin's OB last year.
Tyrone's portrait is in front of Queens College at Melbourne Uni, showcasing how comfortable he feels standing his two worlds. He has been recognised alongside 11 other incredible Aboriginal ambassadors; including, Den Fisher, John Patten, Gina Williams and Tiffany Garvie.
NAIDOC Week celebrates the history, culture and achievements of Aboriginal and Torres Straight Islander people, honouring the past and thinking about how we can all contribute to a brighter future for all Australians.