The VAFA Board has added three new members ahead of the 2017 season; Mick Overman, Laura Racky and Felicity Frederico.
The Board meets monthly throughout the season with VAFA Members invited to attend the key Annual General Meeting on the first Monday of December and for a pre-season Members Meeting on the first Monday in March.
Read about each new Board member below:
Mick Overman
Mick was elected to the VAFA Board at the 2016 AGM and is Director of Representative Football and a member of the Finance and Risk sub-committee.
Mick played over 120 games with St Bernard's in the '80's and after establishing his professional career and young family, he returned to St Bernard's as an administrator and coach. He joined the Junior committee in 1999, later becoming the Junior's President and Director of Football for five years. He graduated to become the Senior President from 2006 until 2009.
Mick started the St Bernard's Auskick program in 2000, received life membership in 2004 and was awarded Best Clubman in 2008.
Since 2010, Mick has worked with the VAFA as a volunteer Board Ambassador and held roles as the Big V representative team manager at all levels. He has been the manager of the senior representative team for the last three seasons.
Mick is an accountant in public practise with more than 30 years of experience in the industry. He is married with three adult children and is a keen fisherman.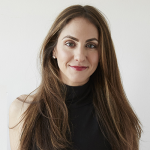 Laura Racky
Laura is the founder and Director of llgold – a law firm that focuses on working as a partner to commercial businesses.
She is an experienced senior corporate lawyer with commercial and technical expertise developed in litigation, banking, finance and insolvency. Laura's clients have included major banks, insolvency firms, accounting practices and private businesses. Her 10 year career in the law has spanned across top and mid-tier firms and in-house at Liberty Financial. She has a Bachelor of Laws, as well as a Bachelor of Arts and a Masters degree in Commercial Law.
Laura is passionate about giving back to the community and is also a non-executive Director of Channel 31 (Melbourne and Geelong).
Laura enjoys spending time with her son, Ari, and her partner Christian – Saturday VAFA games are always a highlight.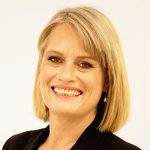 Felicity Frederico
Felicity's career spans 25 years, working in marketing for global and national brands including Heinz, Clark Shoes, Berri and Myer.
More recently, she has specialised in the development and implementation of growth strategies for small business.
She also has over 10 years experience at board level; including, eight years as a Councillor and Mayor at Bayside City Council, Director of the South Metro Junior Football League, Trust Member of the Southern Metropolitan Cemetery Trust, Vice President of the Australian Local Government Women's Association and many other Boards and organisations.
Both her children currently play in the SMJFL league for Brighton Beach Juniors and Hampton Rovers.